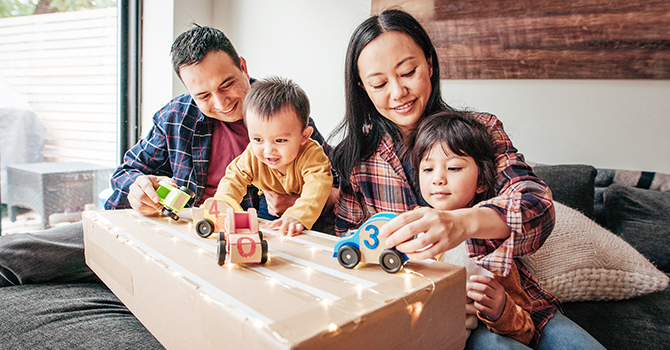 Provincial Housing Needs Report
What you need to know
In 2019, the BC Provincial government introduced a new Housing Needs Report requirement for all BC municipalities. Every 5 years, municipal councils must receive a report including data and analysis of local demographic and economic trends, as well as current and anticipated housing needs.
Vancouver City Council has also directed staff to review the 10-year housing targets set out in the 2017 Housing Vancouver Strategy.
What's happening

We've prepared an assessment of housing needs

Our Housing Needs Report includes data and analysis on the housing situation of Vancouver residents, and an estimate of current housing needs and future housing demand in Vancouver, based on the latest available Census data.

This report was presented to Council on April 27, along with the 2021 Housing Vancouver Progress Report and initial concepts for updated 10-year housing targets.

Review the Council report (7.7 MB)

Review Vancouver's Housing Needs Report (3.5 MB)

Review Vancouver's Housing Needs Report - Executive summary (891 KB)

Vancouver's Housing Needs Report will be updated in 2023 following the release of data from the 2021 Census, which is being published over the course of 2022.
What's in a Housing Needs Report?
Housing Needs Reports provide key data and statistics on current population, households, economy, community, and housing, as well as projected demographic change over the next few years.
Core Housing Needs data, housing standards, and housing market indicators are used to consider the extent of housing need that is currently unmet.
Key areas of need are further identified, including:
Non-market rental and co-op housing
Rental housing
Family housing
Shelters
Housing for people in or at risk of homelessness
Needs among disproportionately impacted communities
Population and household projections serve as a basis to anticipate future housing need. Housing Needs Reports therefore provide important information on the state of local housing, and can help tailor public policies accordingly.
Learn more about Provincial
Housing Needs Reports Learn more about the
Housing Vancouver Strategy
Timeline
June 2021

First round of expert consultation

Winter 2022

Second round of expert consultation

April 2022

Housing Needs Report (using 2016 Census data) presented to Council

Fall/winter 2022

Public consultation on housing needs and targets concepts

Spring 2023

Updated Housing Needs Report (using 2021 Census data) presented to Council
Contact information, partner agencies, and website policies