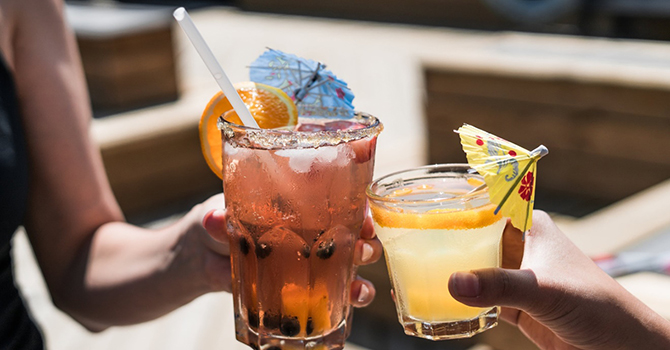 Drinking in public plazas
Seven designated plazas will participate in this year's program.
The Drinking in Public Plazas Program was created to:
Provide no-cost, flexible socializing options for people enjoying Vancouver's public spaces
Enable residents to responsibly enjoy an alcoholic drink outdoors, whether or not they have access to a backyard or other private outdoor space
Support local businesses' recovery efforts
At designated plazas participating in the program, visitors can bring their own drinks, enjoy take-out from local businesses, socialize, people watch, have a picnic, and enjoy the urban outdoors during the summer and fall.
This program was created following a two-year pilot, and Council's approval of the Alcohol Consumption in Public Plazas Policy.
Public plazas where drinking is allowed
Cambie St and 17th Ave
Cambie St and 18th Ave
Granville St and 13th Ave
Granville St and 14th Ave
Main St and 21st Ave
Lot 19 (855 W Hastings St)
Maple St and 4th Ave (spring/summer only, May 15 to October 16, 2023)
Hours of operation
11am to 9pm daily (May 15 to October 16, 2023)
11am to 5pm daily (October 17, 2023, to May 14, 2024)
About the program
Resources and documents