Public transit: Buses, ferries, trains, and planes
Vancouver is served by a rich network of travel options where you are free to leave your car behind.
Efficient public and private transportation is one of the reasons people choose to live here.
The services listed here are provided for your convenience, to help you plan your trip to or from Vancouver, or looking for options to explore the city.
First time visitors
New to Vancouver? Here is a quick guide to the different parts of our public transit system.
Getting around Vancouver
Public transit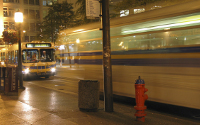 TransLink, the regional transportation authority, provides transit services within the City of Vancouver and across the Metro Vancouver region.
Creekside ferries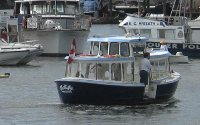 If you need to cross False Creek, the creekside ferry services help you get from Downtown Vancouver and Yaletown, to Vanier Park, Granville Island, and Main Street. Visit these websites for routes and schedules.
Trolleys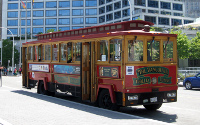 For a change of pace, enjoy a sightseeing tour of the city's main attractions.
Getting into Vancouver
Coach bus lines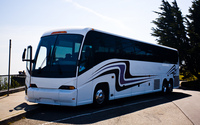 Greyhound provides bus travel services from other cities across Canada. Pacific Coach takes you to Victoria and Whistler, and Cantrail and Quick Shuttle go to Seattle. Cypress Coach Lines brings you to Cypress Mountain, and Snowbus to Whistler.
Ferries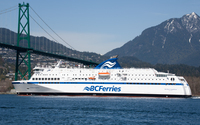 Ferry services linking Metro Vancouver with destinations like Vancouver Island and the Gulf Islands are provided by BC Ferries. Check their website for passenger notices, schedules, and rates.
Trains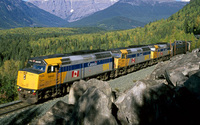 VIA Rail is the main passenger rail service in Canada. Amtrak provides regular trips from Seattle and Portland into Vancouver.
Airplanes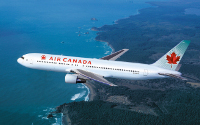 The Vancouver International Airport (YVR) is located just south of the City. The Canada Line is a convenient rapid transit link between Downtown Vancouver and the airport. Float planes offer additional services from Downtown Vancouver to Vancouver Island, Whistler, the Gulf Islands, and the Sunshine Coast.
Helicopters or helijet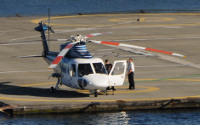 For a different experience, book a helicopter tour to give you a different perspective as you travel into our away from the heart of downtown Vancouver.