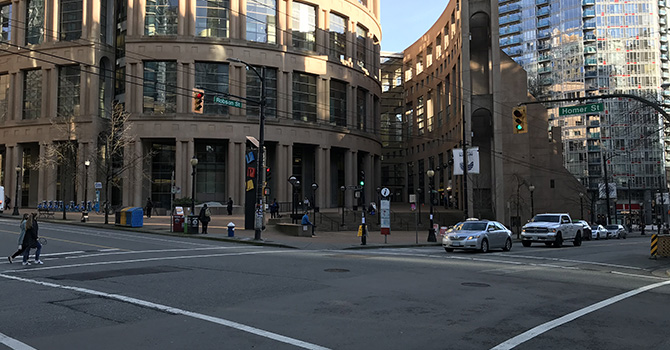 East Robson Street upgrades
We're upgrading water, electrical, and street infrastructure along Robson St from Granville St to Beatty St.
Work includes a water main replacement and electrical infrastructure upgrades followed by street rehabilitation including intersection improvements, repaving, and sidewalk and curb restoration where needed.
The new water main will have a life expectancy of 100 years to help serve this growing neighbourhood and street upgrades will make Robson St more comfortable for all users.
What's happening

Construction is underway
Intermittent one-way and full road closures of Robson St from Granville St to Beatty St will be in effect as as needed to accommodate construction.
One lane in each direction on cross streets off Robson St will generally be retained.
Watch for detours as work progresses.
---
Details
Location
Robson St from Granville St to Beatty St
Duration
Work hours
Monday to Friday: 7am to 5pm, extended hours as needed
Weekends: as needed
---
How this project may affect you