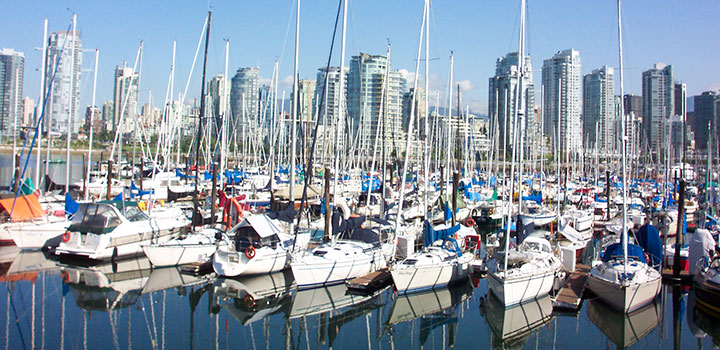 Heather Civic Marina
Heather Civic Marina is located on the south side of Vancouver's False Creek, providing boaters with the perfect downtown location to discover Vancouver's English Bay, Burrard Inlet, Gulf Islands, Howe Sound and the Sunshine Coast.

Do not swim in False Creek.
If you want to swim, head to one of the nine fantastic beaches in Vancouver.
Services and amenities
Services and amenities of the marina include:
Annual moorage of up to 42 feet
Live-aboard moorage of up to 42 feet
Concrete floats, with power and water
Secured gates, with card key access and manned security
Free pump-out facilities for all recreational boaters
Pub, fine and casual dining overlooking the marina
Parks and waterfront paths nearby
Apply for moorage at Heather Civic Marina
Due to the length of the waitlist and lack of turnover we have temporarily suspended accepting applications while we review the policies and procedures around it.
Check back in the fall for updates.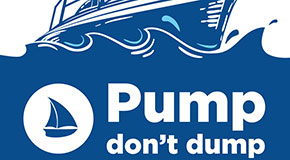 Free pump-out services
We offer free self-serve pump-out service during regular office hours, 7:30am to 4pm.
The application process
Mooring at Heather Civic Marina is extremely popular. Once we have opened up the waitlist again, the following requirements must be met before waitlist applications will be processed:
Only vessels licensed or registered with Transport Canada are eligible for moorage.
Applicants must be able to provide a valid marine survey and current insurance policy with a minimum of $2 million Protection and Indemnity (Marine Liability).
To keep the application current it is the responsibility of the applicant to contact the marina office each year between January 1 and March 31 to remain on the active waitlist. After one year a renewal fee of $25 per year is required to remain active. Applicants who fail to check in or do not pay the renewal fee will be removed from the active waitlist.
LOA* = Length Over All includes bow sprit, swim grid, dingy, rudder post, or any hardware that adds length to the vessel. Audited vessel specifications that vary from the application will void any offer of moorage.
Heather Civic Marina fees
Ways to pay marina fees
There are several ways you can pay marina fees.
Contact the Heather Civic Marina
Address
600 Stamps Landing
Vancouver, BC V5Z 3Z1
604-874-2814
Chart
3311 False Creek
Coordinates
49° 16.123' N
123° 07.202' W
Office hours
Daily: 7am to 4:30pm
Sewage pump-out hours
Daily: 7am to 4pm (7am to 6pm during peak season)
Keep marinas clean and safe
Phone 3-1-1 if you are concerned about:
Vandalism or damage
Problems with access cards
Maintenance and repairs