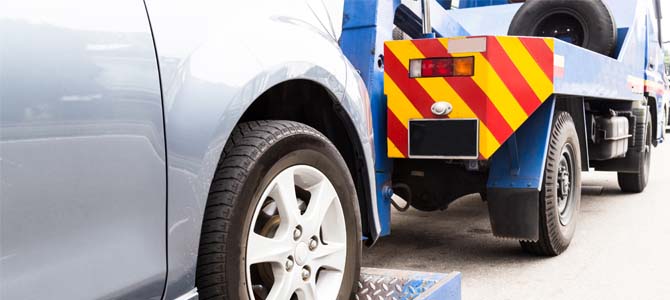 Impounded vehicles and towing fees
Vehicles can be impounded from city streets and parks as well as private property for a variety of reasons:
Towed from public property:

You have broken a parking by-law
Your vehicle has been abandoned, and is a safety hazard, or inconvenience to other motorists or pedestrians

Towed from private property:

Occupying a private property without consent
Failing to obey parking rules
Where to find your car if it has been towed
If your car has been towed from a city street or park, you may find your car at the:
City Impound Yard
425 Industrial Ave.
Phone: 604-685-7246
Open 24 hours, every day
If your car has been towed from a garage or private property, please refer to your tow-away notice for the name and location of the company that has impounded your vehicle.
If your car was abandoned, contact our Abandoned Vehicle Yard at 1150 E Kent Ave South. Phone 604-321-6527. Open Monday to Friday, 8am to 4pm (excluding holidays).
If your car is not at any impound lot, it may have been courtesy towed to the first available location due to City or other construction work. Check around the corner or nearby area, or ask the crew on site, if present, if they requested vehicles be moved for City or other construction work.
If your car is not at any impound lot and has not been courtesy towed, contact the Vancouver Police Department (VPD) and report it as stolen.
Towing fees
In May 2023, City Council updated towing rates for vehicles on public and private property to align with ICBC rates and fuel surcharges to:
Maintain a balance between consumer protection and economic viability for the tow truck industry
Better align with the towing rates for vehicles impounded on public and private property
ICBC sets tow rates for accident tows.
If your vehicle is in the process of being towed, you can request the tow-truck driver to release your vehicle, but you will still be required to pay a release/unhooking fee. All tow-truck drivers are required to carry a list of fees to show the vehicle owner upon request.
Fees do not include taxes and are collected by the towing company.