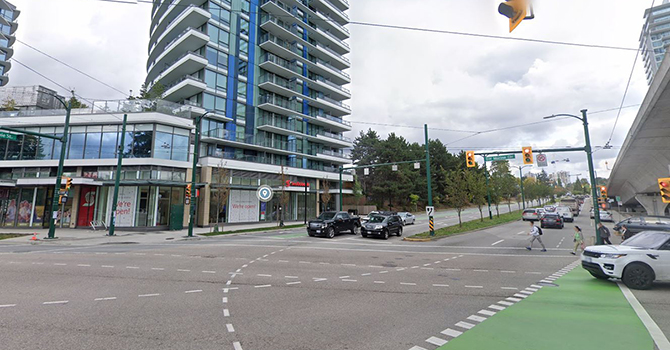 Marine Drive upgrades
We're upgrading critical water, sewer, street, and electrical infrastructure along Marine Dr between Victoria Dr and Oak St. Construction began in early 2021 with anticipated completion in fall 2023.
The existing water main and sewers have reached the end of their service life and need to be replaced. The new water main and sewers will each have a life expectancy of 100 years and will help serve this growing area.
What's happening

Marine Drive upgrades are underway

The full scope of upgrades includes:
Water main replacement (3,920 metres)
Sewer separation (1,040 metres)
Complete street repave and sidewalk spot repair
Signal rehabilitation at eight intersections: Oak St, Heather St, 70th Ave, Manitoba St, Main St, Prince Edward St, Victoria Dr, and Khalsa Diwan Rd
Intersection safety upgrades at Cambie St and Manitoba St
Removal of duplicate or redundant electrical poles along Marine Dr
Traffic impacts
In addition to ongoing work in the area, crews will complete grinding and full-width repaving August 2 to 6. During this work, the northbound Oak to eastbound SW Marine off-ramp will be closed. One lane of traffic will be retained in each direction on Marine Drive. Expect delays and plan your route accordingly.
---
Details
Location
Marine Dr from Victoria Dr to Oak St
Duration
Infrastructure upgrades and road improvements are scheduled from January 2021 to fall 2023.
Work hours
Monday to Friday: 7am to 5pm, extended hours as needed
Weekends: as needed
---
How this project may affect you
Related projects