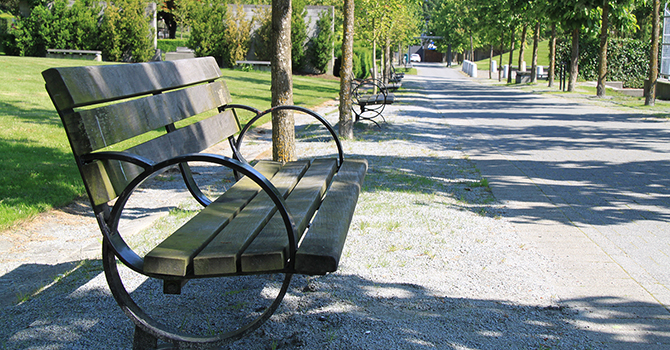 Sidewalk fixtures and amenities
Vancouver sidewalks and streets have many fixtures and amenities that keep our city tidy, accessible, and vibrant.
Street fixtures and amenities are furnishings that just seem to fit in on our City streets and sidewalks. These fixtures provide a function, like seating, waste management, and storage.
Our street fixture help keep Vancouver tidier, and add convenience for everyone.