Strathcona traffic calming update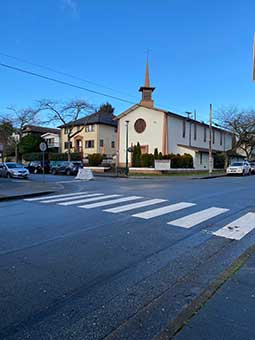 We're updating traffic calming measures in Strathcona, focusing on local residential streets between Prior/Venables St, Clark Dr, E Hastings St, and Gore Ave.
Through engagement, five traffic calming changes received support from the community.
These measures aim to reduce vehicle volumes and speeds on local residential streets and are to be implemented using temporary materials later in 2022.
What's happening

Improving traffic management in Strathcona

What we heard from the community:
Vehicle speeds and volumes are a concern on some local residential streets.
The traffic calming measures proposed in our public engagement process received community support. Some changes received more support than others.
Community feedback has helped us determine next steps in implementation.
Contact us