Time-limited and meter parking
Parking meter tips
Parking meters are in effect from 9am to 10pm, 7 days a week, including holidays.
Report a broken meter. Do not park at it. You will get a ticket.
Daytime rates (9am to 6pm) may be different from evening rates (6pm to 10pm).
Before paying, check if there are parking restrictions in effect, such as rush hour, special events, or construction.
Pay with the PayByPhone app and get text alerts when your session expires and extend it.
Parking time limits, meter parking, and other regulations help to:
Ensure you can find on-street parking near destinations such as shops, services, and amenities
Manage streets in industrial areas
Serve residential visitors and service providers in denser neighbourhoods
Minimize unnecessary searching for parking, congestion, traffic safety risks, GHG production, and air pollution
Our goal is to provide up to two available parking spaces per block in peak periods.
Time-limited parking
Is typically 1 hour or 2 hours
Gets shorter as demand for parking increases
Is replaced with parking meters if time limits alone are not effective at managing parking
Parking meter rates
Vary throughout the city
Are set based on demand and may vary by time of day
Are adjusted annually based on parking data collected in the previous year
5% tax is included in parking meter rates
Parking for veterans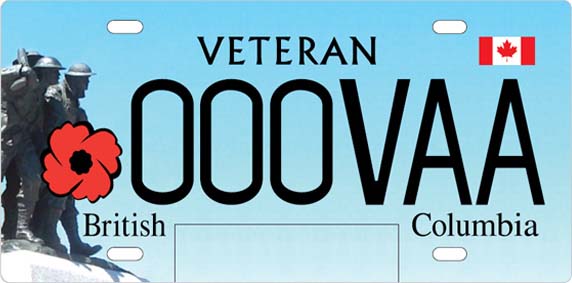 To recognize the service and dedication of Canadian military personnel, Council voted on October 19, 2021, to provide free year-round parking to vehicles displaying veteran or Memorial Cross licence plates.
Vehicles displaying veteran or Memorial Cross licence plates are exempt from:
Any parking meter fees at all on-street meter parking (time limits and any other posted regulations still apply)
Fees at City-owned off-street parking facilities (EasyPark ) in Vancouver
Read the Parking Meter By-law No. 2952 . (4.9 MB)
Other street parking regulations
Public parking lots
EasyPark is a City-owned, non-profit company that manages parking lots that are owned and leased by the City of Vancouver.

Find parking lots around Vancouver and in City parks on the EasyPark website

.