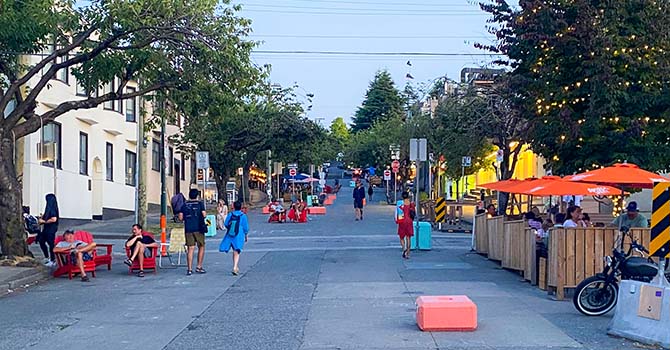 Yew Open Street pilot
We launched the Yew Open Street pilot on June 30, 2023 to test turning 2 blocks of Yew Street, between 1st and Cornwall into a pedestrian-friendly "open street".
The pilot was introduced in response to a request from local businesses, and our goal was to improve the public life, pedestrian comfort, and vibrancy of this commercial area. The pilot concluded the week of August 7, 2023.

Over the fall and winter, we will review feedback received throughout the pilot to assess next steps.
Pilot projects like this provide valuable opportunities to test new and unique concepts. Thank you to local businesses and residents for your patience as we tested this new concept in Vancouver.
To ask questions or provide feedback, email yew.openstreet@vancouver.ca.