Print
McLennan, McFeely & Co Ltd Catalogue 1908-14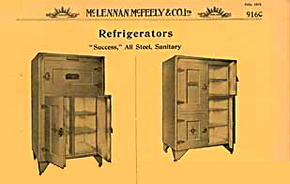 In 1885, Edward McFeely and Robert McLennan decided to open a hardware store in Vancouver, which became a significant business in the city, supplying a wide variety of goods.
Goods were manufactured for the company, and they distributed products from other manufacturers.
The McLennan & McFeely mail-order catalogue is the first general hardware catalogue issued by the company, which they created to encourage customers to order by mail.