SEPTEMBER 2021
We've created the Cleanup Chronicles newsletter to share stories and keep you up to date on what's happening in the world of litter. We want this newsletter to be yours, too. If you have a comment or suggestion for a story, let us know at cleanup@vancouver.ca.
IN THIS ISSUE
Did you know? Vancouver's streets are micro-cleaned every day

What we're doing: Adopt a Catch Basin program

Let's Talk Trash: Get to know our volunteers

Upcoming events and opportunities
---
DID YOU KNOW?
Since 1999, City Council has approved annual Street Cleaning Grants to non-profit agencies that have the capacity to provide micro-cleaning services and supplement the City's street cleaning services.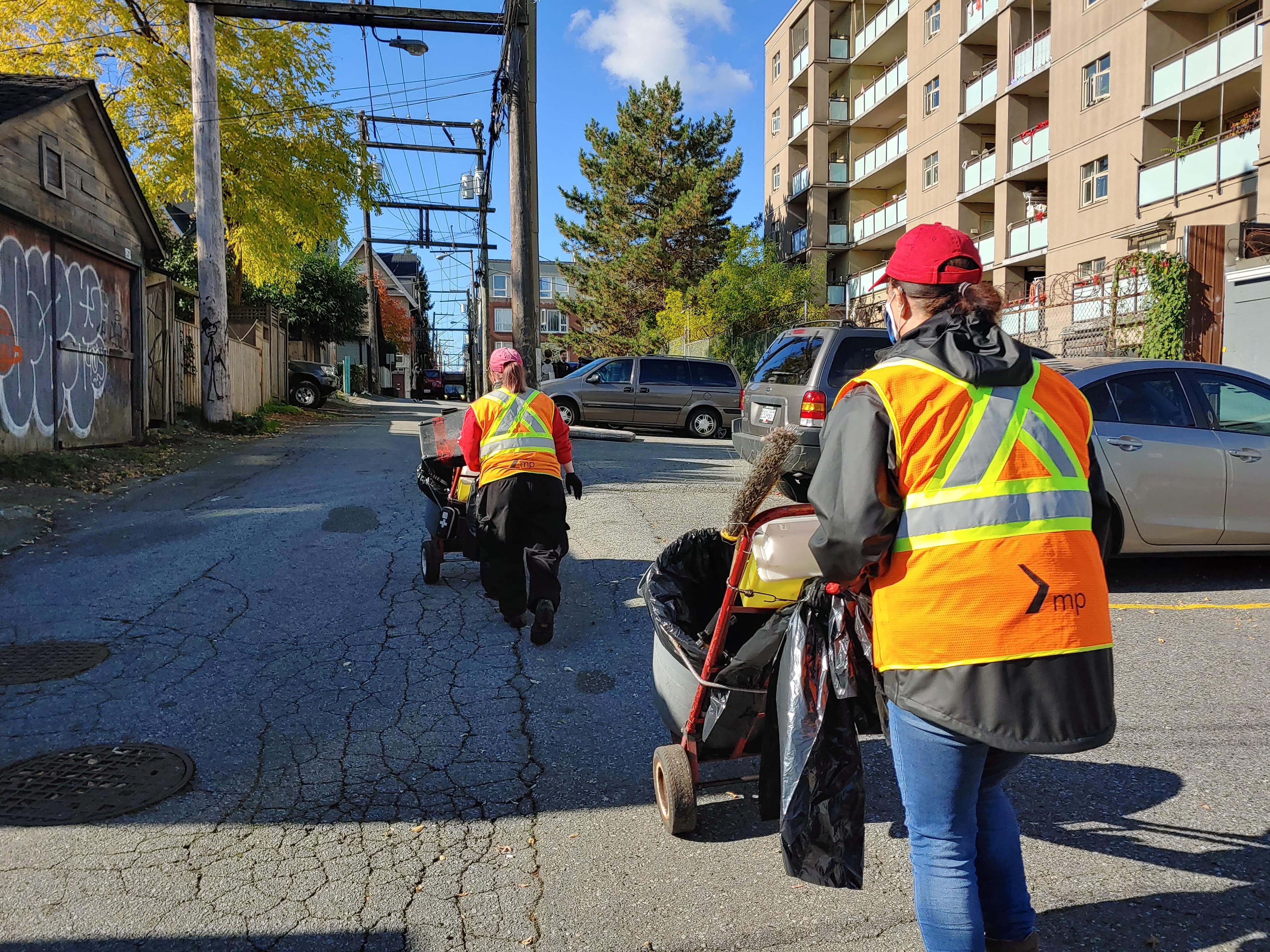 Micro-cleaning involves daily collection of litter and needles on foot using brooms, shovels, and wheeled garbage carts – work that's outside the scope of City services. These non-profit agencies provide low threshold employment that support an inclusive city and help marginalized individuals to become more self-reliant. They also contribute to a safe and clean public realm for everyone to enjoy, and focus on areas that need more attention, like Business Improvement Areas and the Downtown Eastside.

If you see a micro-cleaner out in your neighbourhood, be sure to pass on your appreciation!
---
WHAT WE'RE DOING
Blocked Catch Basins? Unbe-leaf-able.


As we start to head into fall, the trees will inevitably lose their leaves, and those leaves will make their way onto the streets.

Vancouver has 45,000 catch basins and they need your help! Leaves, litter and other debris can block the catch basins and prevent water from draining, causing flooding and other problems.

The Adopt a Catch Basin program is looking for volunteers to keep an eye on the drains and clear them so that rainwater can properly drain. Help your neighbourhood and our waterways – learn more about the program and sign up on their website. It's easy!

---
VOLUNTEER HIGHLIGHTS
Meet Chyong-Lin!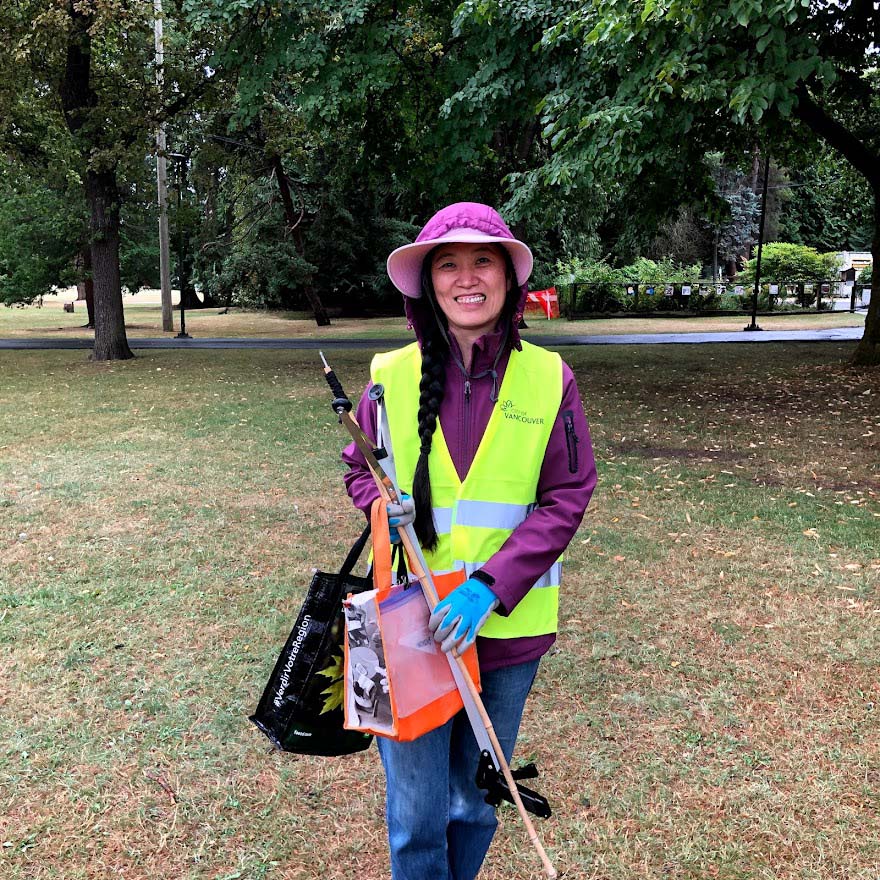 Chyong-Lin has been cleaning up her neighbourhood every single day and documenting her extensive efforts since January 2021 as a New Year's Resolution. In addition to adopting several blocks in Vancouver, she also attended our recent City-led cleanup events!

Why did you sign up to volunteer with the Adopt-a-Block program?

Volunteering is very important to me. I clean up garbage on the streets every day so that other people can see my efforts: I hope that when other people see the work I am doing, it will change their behavior around littering. I am from Taiwan where there are no garbage cans on the streets – and yet, there is very little litter. People bring their garbage home with them. Vancouver is such a beautiful place and I would like to keep it clean and protect the environment for everyone's future.

What do you enjoy most about the experience?

When I am out on the streets picking up litter, I interact with a lot of people and it builds a sense of community for me. Neighbours and strangers show their appreciation all the time.

What's the strangest/funniest piece of litter you've picked up?

Pieces of a wheel rim from a car.
---
EVENTS & OPPORTUNITIES
International Coastal Cleanup Day & World Cleanup Day
September 18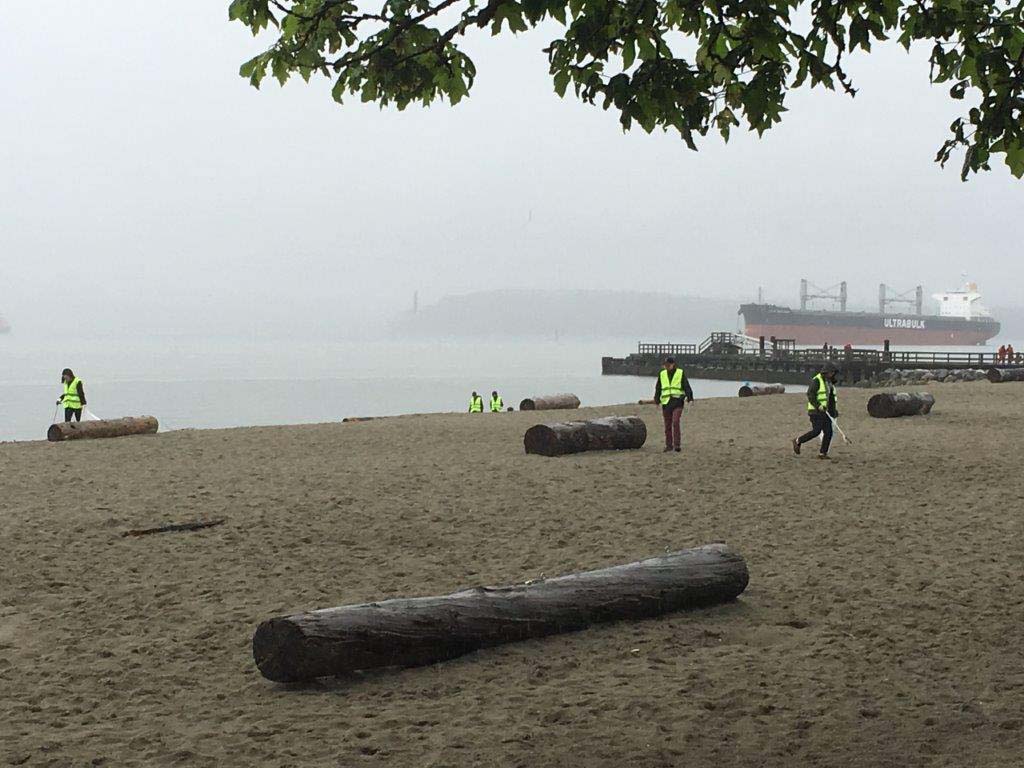 Join us for a City-led Cleanup to celebrate International Coastal Cleanup Day and World Cleanup Day on September 18. We will meet at Creekside Park near Science World and disperse into small groups to clean up the shore. Please be sure to register in advance as capacity is limited.

You can also host your own cleanup at a waterway near you! Invite your friends, family and colleagues: we will provide you with supplies and arrange garbage pickup.

We would love to have you join our other City-led cleanups this month, too!
September 26 – Winona Park – World Rivers Day
September 30 – Elm Park

For current volunteers, Log into your account with your email as your username and click forgot your password to generate one.

TRASHformation upcycled art challenge
October 18 – November 5

TRASHformation is back for its second year! TRASHformation2021 is an art challenge open to Vancouver students from Kindergarten to Grade 12 that aims to raise awareness on current environmental issues like climate change and water pollution. Students can showcase their artistic talents and express their views on the impacts of waste through their creations. Learn more about contest rules and how to enter on the website. The challenge will be open from October 18 to November 5.

Have a look at the winners from last year: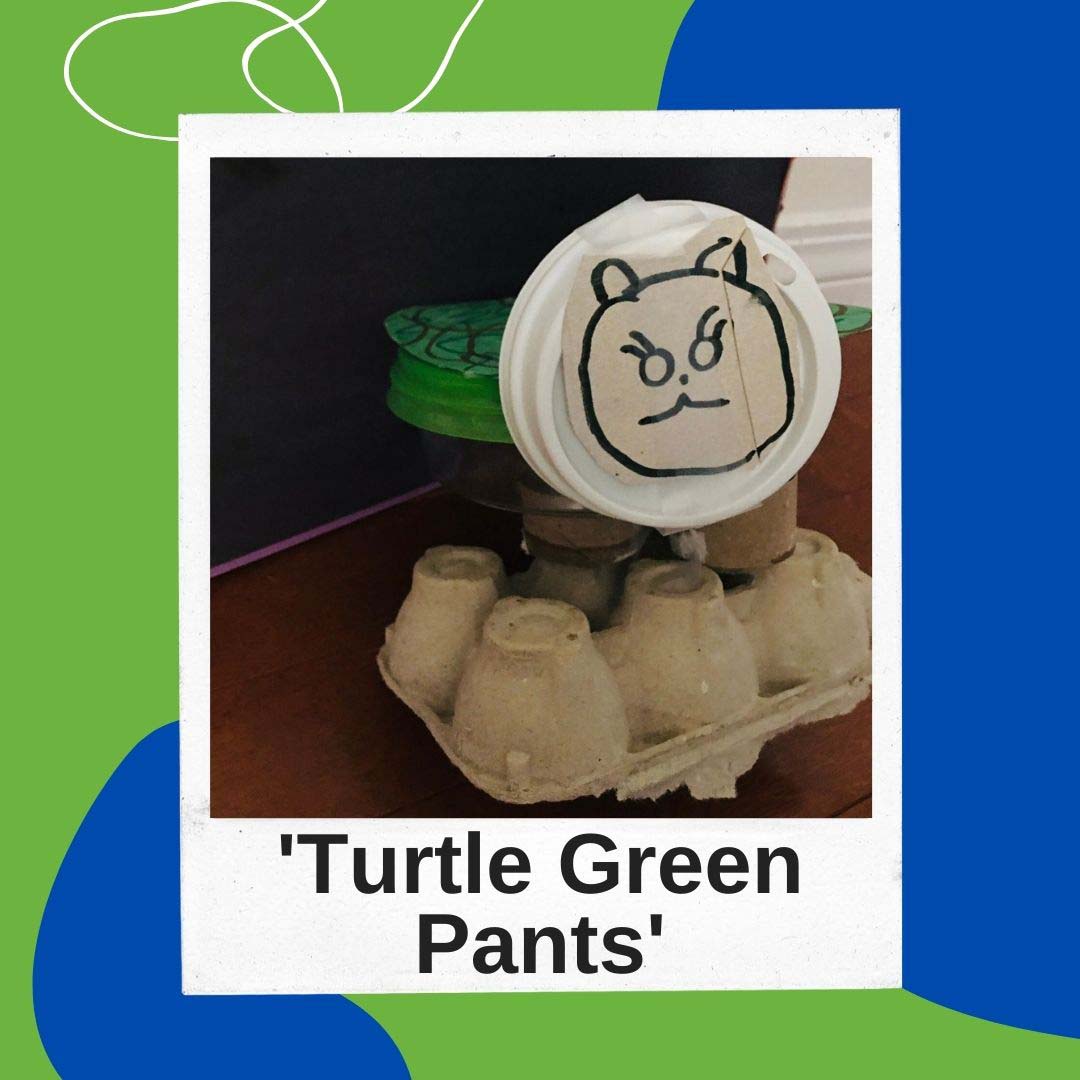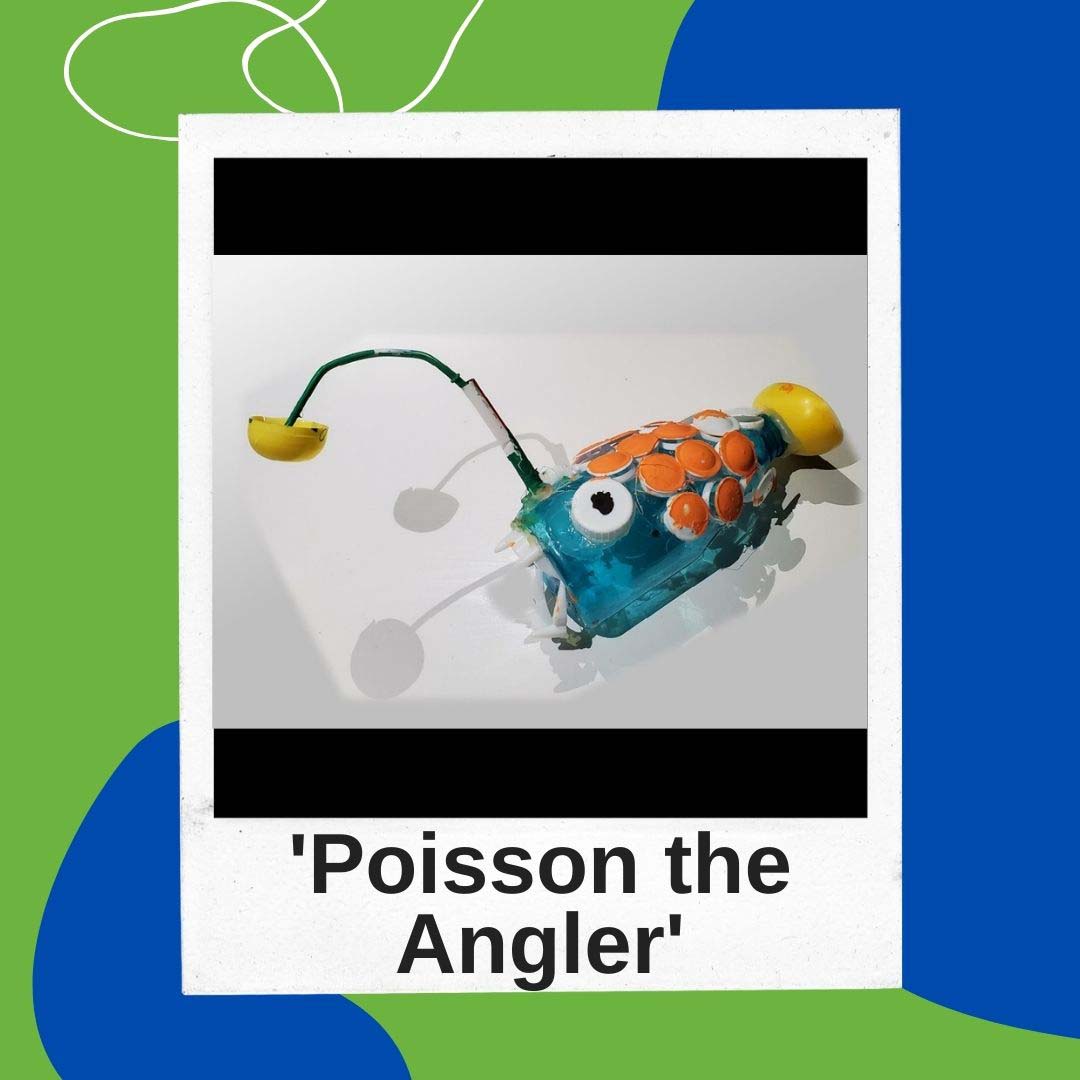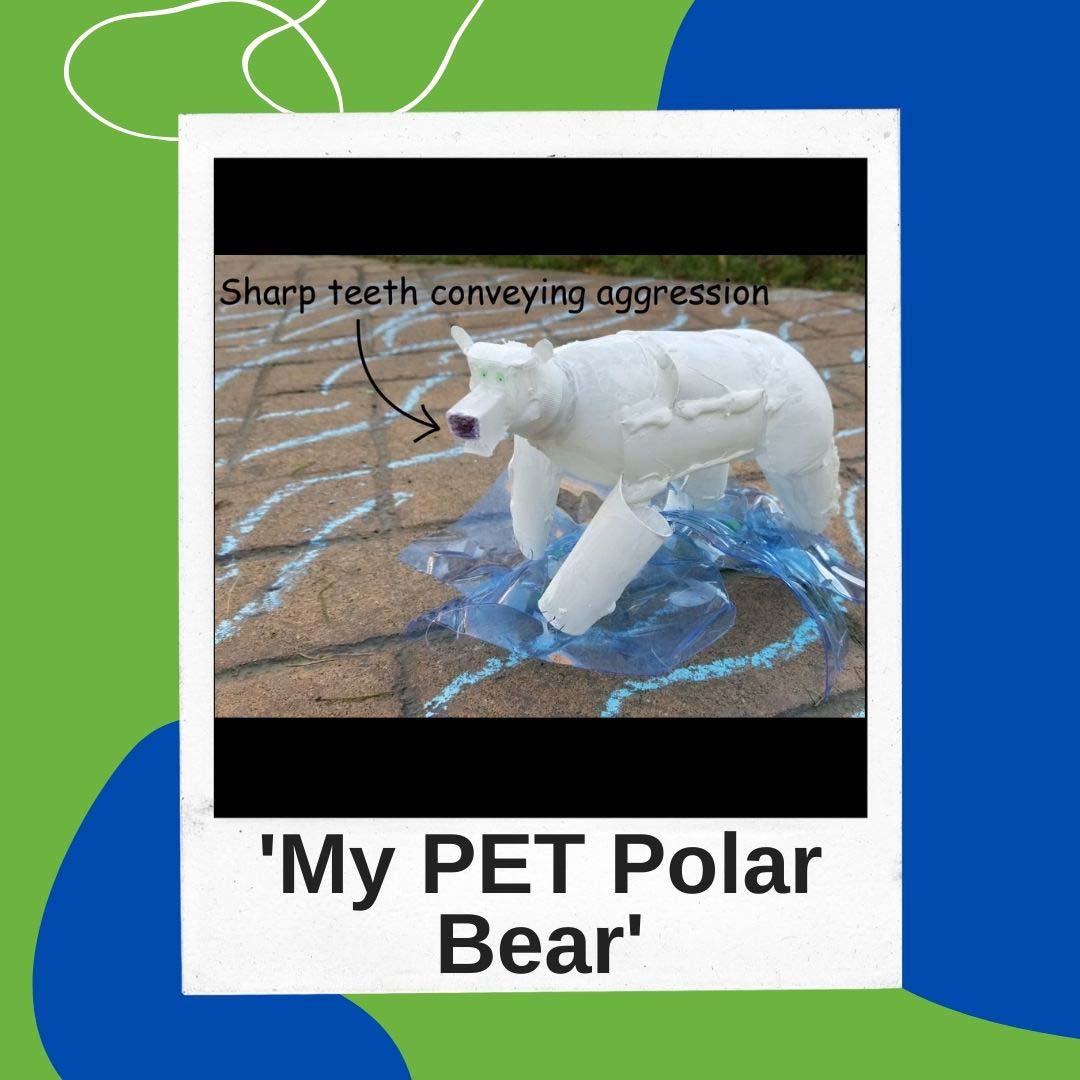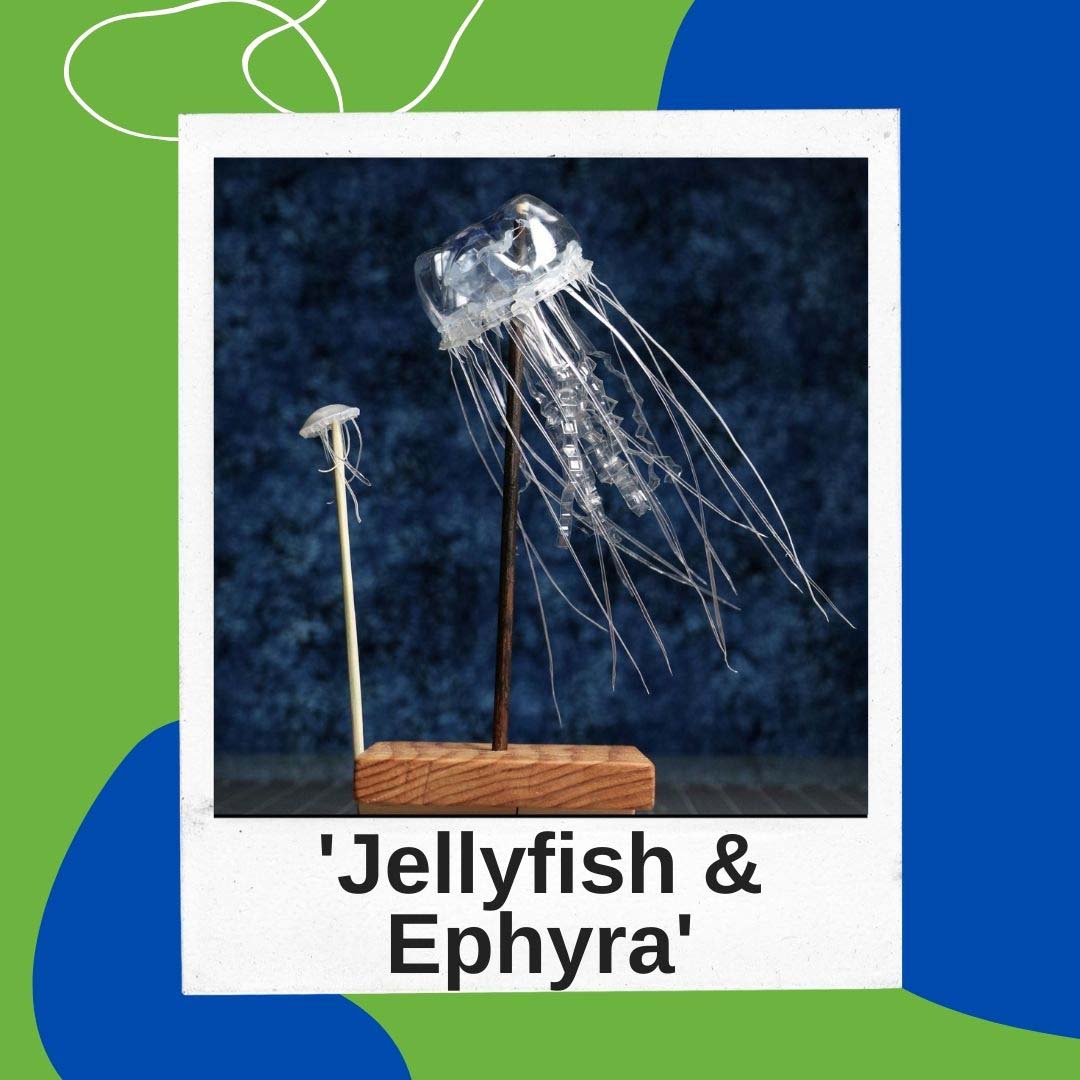 Reuse and Recycling Drop Off Events

Reuse and recycling drop off events are continuing this fall. Please visit our website for a list of accepted items, locations, and dates.

Zero Waste Education in Schools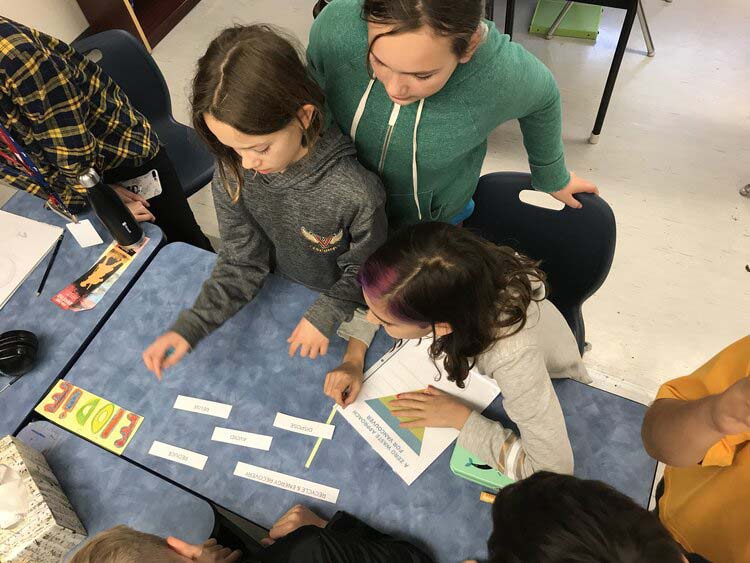 Are you a parent or teacher interested in increasing waste literacy in kids' classrooms? The City of Vancouver partners with two non-profit organizations that deliver free zero waste education to students in Vancouver. DreamRider Productions performs live plays related to zero waste and litter to elementary school students, and Elements Society delivers zero waste workshops to grades K-6 in both English and French. To better support students, parents, and teachers, both organizations have adapted their programs for online learning. They are also looking to restart in person sessions in the upcoming school year.

Earn Career Life Connections hours by adopting your block

Know a student in high school looking for Career Life Connections volunteer hours? Send them to our Adopt a Block website to sign up! We'll give them a certificate of hours upon request for their volunteer work in cleaning up our streets and parks.

One of our student volunteers, Derek, committed to clean up his neighbourhood as a New Year's resolution. Picking up litter led him to think more about the problem of pollution and he has become more involved in protecting the environment. We invite you to read more about his journey and why adopting his block is important to him in this blog post.

---