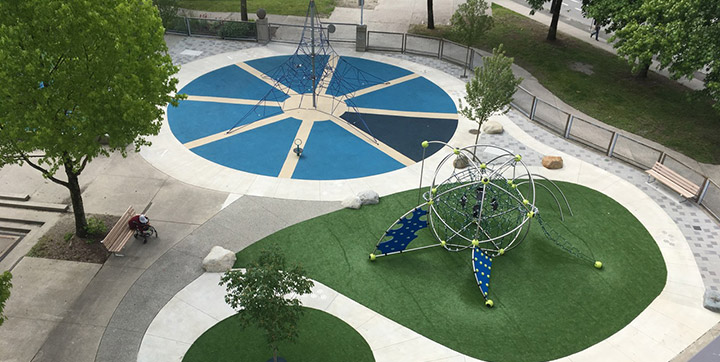 Andy Livingstone Park playground renewal
The new playground in Andy Livingstone Park in Downtown opened in April 2017.
The playground accommodates a wide range of ages and abilities, as well as higher use due to a new elementary school next door.
The playground features separate high-quality play zones that meet CSA standards, shade, comfortable seating, and overlook areas for parents and caregivers.
With the removal of the viaducts, the conversion of Carrall Street to parkland, and the North East False Creek Park pending, Andy Livingstone Park playground will be integrated in these further works.