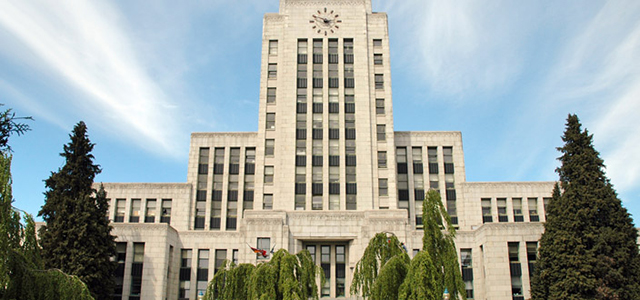 A more accessible Vancouver: First phase of Accessibility Strategy unanimously approved
July 19 2022 –
In its continued efforts to build a more inclusive and accessible city for persons with disabilities, City Council has unanimously approved phase one of Vancouver's first Accessibility Strategy. More than one in five Vancouver residents live with a lifelong disability, and most people will experience some form of disability in their lifetime. Transforming Attitudes, Embedding Change (2.5 MB) is a call for action to build inclusive and accessible communities for all.
Phase one of the strategy identified 8 focus areas and corresponding department action items. It strives to create a Vancouver in which residents with a disability have equitable access to City services and a voice in civic matters by establishing and maintaining inclusive services, programs and infrastructure and identifying, removing, and preventing barriers.
To ensure people with disabilities guided the strategy, we worked with the Accessibility Task Force and consulted representatives of the Persons with Disabilities Advisory Committee (PDAC) and Seniors Advisory Committee (SAC). We also engaged community partners, including the Affiliation of Multicultural Societies and Service Agencies of BC (AMSSA), Citizens for Accessible Neighbourhoods, Community Living BC, Developmental Disabilities Association, MOSAIC, Wavefront Centre for Communication Accessibility, and residents.
Phase two of the Accessibility Strategy will include:
Conducting broad community engagement
Creating and establishing an Accessibility Committee
Developing an ongoing monitoring and evaluation structure, which will include a public feedback process
Review the Council report and learn about our eight focus areas (2.5 MB)Review the plain language report (2.5 MB)