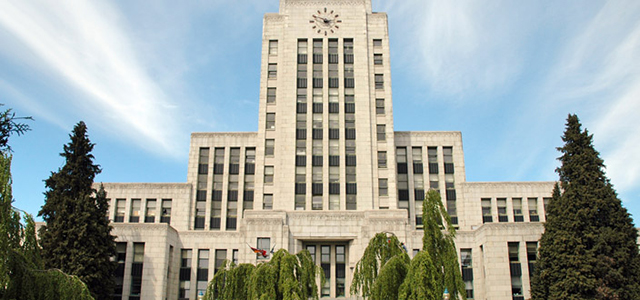 Auditor General releases performance audit report on building permit fees
Issued on behalf of Mike Macdonell, Auditor General
January 25 2023 –
Auditor General Mike Macdonell, today released a performance audit report on the topic of building permit fees. This is Macdonell's first audit report since his appointment as Vancouver's inaugural auditor general.
Building permit fees are charged to recover expenses incurred in processing permit applications. The audit determined that the City developed and implemented straightforward processes to consistently and accurately assess building permit fees for new buildings. The audit also found that, for projects that were reviewed, the value of the proposed work used as a basis to calculate fees was reasonable. Fees were charged accurately, in accordance with the City's Schedule of Fees.
However, in some cases processes were applied inconsistently, resulting in under-collected permit revenue. Additionally, the method used to determine housing construction estimates as the basis for calculating fees was not authorized by the Vancouver Building By-law. The audit also identified deficiencies in the administration of building permit fees:
The City lacked written procedures and guidance for staff on the building permit fee assessment process.
The City did not provide detailed guidance to applicants to ensure that project cost estimates submitted in building permit applications were complete, reasonable, and supportable.
The report contains five recommendations to improve the administration of building permit fees. The Development, Building, and Licensing department has accepted all of the recommendations and provided an action plan for their implementation.
Quotes
Mike Macdonell, Auditor General
"On behalf of my team, I thank the current Mayor and Council, as well as the previous Mayor and Council, for the opportunity to conduct this work and contribute to improving the economy, efficiency, and effectiveness of the City's operations," Macdonell said.
"I express my appreciation to the Development, Buildings, and Licensing department team for their assistance and full cooperation during the audit," Macdonell said.