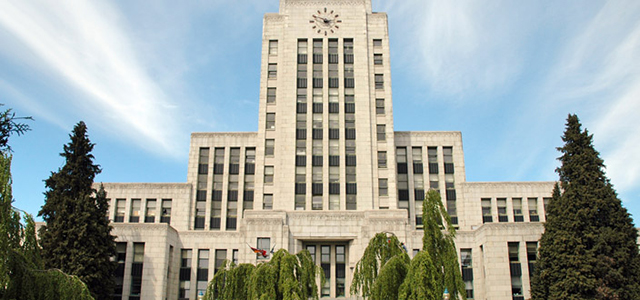 Auditor General releases performance audit report on permitting program cost recovery model
May 25 2023 –
The Auditor General for the City of Vancouver, Mike Macdonell, has released a performance audit report on the topic of the City's permitting program cost recovery model.

The City regulates the construction and renovation of structures through the issuance of permits, charging fees to recover its costs. Aiming for full cost recovery, the City uses a model to track permitting program costs and fee revenues. In 2022, the City received 37,224 development and building-related permit applications and collected $72.2 million in fees.

The audit found that the City's approach to setting permit fees generally complied with statutory and legal requirements and the cost recovery model included relevant cost components. Additionally, the City updated its permit fee schedule annually and provided an opportunity for public feedback on proposed fee changes.

However, the audit determined that the City's cost recovery model was not designed and applied to ensure the full cost of services was recovered. Until 2021, the City set permit fees based on misaligned cost and revenue components. This misalignment prevented the City from accurately determining the level of cost recovery for the permitting program during the audit period. For 2021, the City estimated a program deficit of $11.9 million. Improvements were made in 2022, however, the City will still need to use funding from sources outside of permit fees to complete processing of outstanding permit applications. We could not reliably estimate the cost to complete outstanding permits because of deficiencies in the City's data.

Additionally, the audit found unplanned cross-subsidization between permit categories. Cross-subsidization occurs where fees collected for one category of permit exceed the cost of processing those permits, effectively subsidizing the cost of other permit categories where fees are less than the cost of processing.

The report contains eight recommendations intended to assist the City in ensuring that its permitting program is sustainable and consistent with the City's goals and priorities while informing decision makers and the public. The City's Finance, Risk and Supply Chain Management department has accepted all of the recommendations and provided action plans in response.
Quotes
Mike Macdonell, Auditor General
"Permitting is an important tool the City uses to ensure the safety of occupants and achieve policy objectives. The fees the City charges are intended to fully recover all costs associated with permit processing.

The City tried to manage the program so that all costs were recovered, but due to data deficiencies it didn't achieve this objective. As a result, revenues from other sources will be needed to pay for the completion of outstanding permit applications. We also found unplanned cross-subsidization between permit categories – something we believe should be managed proactively and transparently.

I'm very pleased that the City has responded positively to the report's eight recommendations and has provided an action plan which is included in the report."