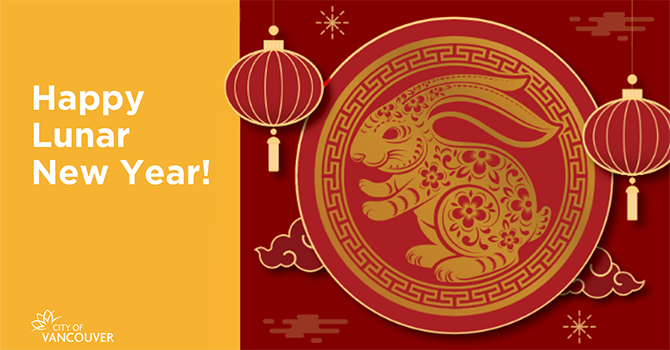 Chinatown Spring Festival Parade celebrates return
I encourage everyone to come out and participate in this amazing event, and keep visiting and supporting local businesses in Chinatown.
Mayor Ken Sim
January 20 2023 –
Following a two-year hiatus, the Chinatown Spring Festival Parade is returning to Vancouver this Sunday, January 22. The parade will help to usher in the beginning of Lunar New Year and is a long-standing tradition and celebration of Chinese culture and heritage in Vancouver.
Parade details
Begins Sunday, January 22 at 11am
The 1.3-kilometre-long route starts at the Millennium Gate on Pender Street (between Shanghai Alley and Taylor Street), proceeds east along Pender Street, turns south onto Gore Street, turns west onto Keefer Street, and then ends on Keefer at Abbott.
Traffic impacts
To accommodate the parade, road closures will be in effect on Sunday, January 22 from 6am to 4pm on sections of the following streets:
Main Street
Pender Street (east and west)
Beatty Street
Abbott Street
Taylor Street
Shanghai Alley
Columbia Street
Quebec Street
Carrall Street
Keefer Street and Keefer Place
East Georgia Street
Gore Avenue
Alleys in the parade area will be closed, including access to private parkades. Residents of Taylor Street and Shanghai Alley will have vehicular access to Keefer Place, westbound only.
Find more information on the Chinatown Spring Festival Parade
Quote
Mayor Ken Sim
"Lunar New Year symbolizes a time of new beginnings and renewed hope," says Mayor Ken Sim. "I am delighted that this year the traditional Vancouver Spring Festival Parade returns to Chinatown and that we are once again able to celebrate with our loved ones. I encourage everyone to come out and participate in this amazing event, and keep visiting and supporting local businesses in Chinatown."