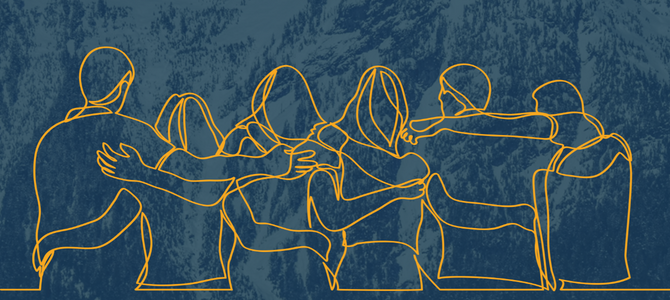 How to officially become a candidate in the Vancouver Election
Book an appointment now to file your nomination
August 16 2022 –
People who are eligible to become a candidate in the upcoming municipal election in October 2022 are invited to review the nomination package and book their appointment now to file their official nomination documents.
Candidate and elector organization (political parties) information packages are available:
At the Vancouver Election Office (305 West 8th Ave)
In the City Clerk's Office (third floor) at City Hall (453 West 12th Ave)
How to file your nomination papers
To become an official candidate, eligible candidates must successfully submit their completed nomination documents during the nomination period, starting on Tuesday, August 30 until Friday, September 9. Candidates and elector organizations are required to make an appointment with the Chief Election Officer to submit their nomination documents. To book an appointment, call 604-829-2010.
Nomination documents will be accepted at the Election Office located at 305 West 8th Ave or City Hall at 453 West 12th Ave for candidates with mobility challenges. Please advise the Election Office of mobility challenges when making your appointment.
Who are Vancouverites voting for?
On Saturday, October 15, 2022, eligible Vancouver voters will vote for:
1 mayor
10 councillors
7 Park Board commissioners
9 School trustees
All offices are held for a four-year term. The official list of candidates will be available on Friday, September 16 at 4pm.
Who can become a candidate?
Those interested in becoming a candidate in the Vancouver election must meet the following requirements:
Be 18 years of age or older as of general election day
Be a Canadian citizen
Be a resident of BC for 6 months before nomination date
Not be subject to any of the disqualifications set out in section 38(2) of the Vancouver Charter
There are no political experience or special background required to become a candidate.
Support for candidates
The Vancouver Election Office hosted four candidate 101 sessions with various information on how to prepare to become a candidate, key dates, staff support when elected, as well as nominations and campaigning for the election.
Recordings of these sessions as well as more information on the nomination process, including signage rules and how parties can endorse candidates, are available online.
New for candidates and elector organizations in the 2022 Vancouver election
Changes in the Local Elections Campaign Financial Act (LECFA)
These changes include extending the pre-campaign period, limiting sponsorship contributions, elector organizations registrations with Elections BC, and new tools to investigate those who do not comply with the new campaign financing rules. Find out more about these changes .
Campaign finance rules are administered by Elections BC, not the City of Vancouver.
Number beside each candidate's name
As in 2018, candidates in all races will be listed in random order on the ballot (not alphabetical). For this election, there will be a number appearing beside each candidate's name. The random order list will be drawn after 4pm on Friday, September 16 and will be widely available to Vancouver residents.
Vancouver Election Office is now open
The Vancouver Election Office is now open to the public at 305 West 8th Ave, from 8:30am to 5pm, Monday to Friday, except on statutory holidays. Staff can help voters with planning their vote, and candidates with the nomination and election process.
Election information is also available online or by calling 3-1-1.