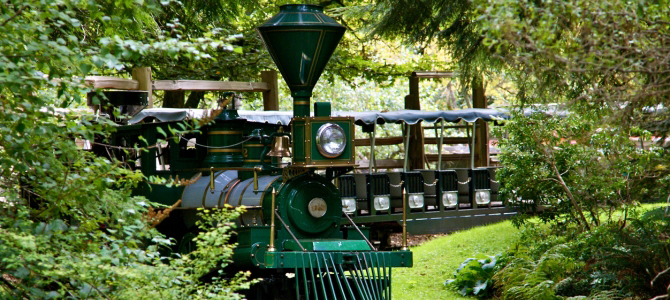 Stanley Park train operational update
October 4 2023 –
The Vancouver Board of Parks and Recreation regrets to announce that the Stanley Park Ghost Train will remain at the station this Halloween while restoration work continues to ensure its safe and optimal performance.

Over the past year, the Park Board has been steadfast in its commitment to bringing the train back into service following its temporary closure. This work involved a comprehensive assessment and a thorough analysis of the ride system. The vintage train equipment, some of which is more than 60 years old, requires specialized parts that are challenging to obtain.

At this time, all the necessary parts have been successfully acquired and teams are hard at work taking on additional repairs and testing to guarantee the train's safe operation to get it back in service as soon as possible. The goal is to complete the work this November, contingent upon approval from Technical Safety BC. More details, including the expected date for resuming train operations, will be released in the coming weeks.

While awaiting the Ghost Train's return, the Park Board is pleased to offer VanDusen Garden's family-friendly Harvest Days. These events are scheduled for Saturdays and Sundays in October, as well as on Monday, October 9, and Friday, October 20. The garden and maze will be transformed for fall, offering fun photo opportunities, crafts, live music, snacks, and festive beverages. Tickets can be purchased online.