Vancouver appoints Chief Safety Officer
It is simply unacceptable that any of us do not make it home safely at the end of our workday.
City Manager Paul Mochrie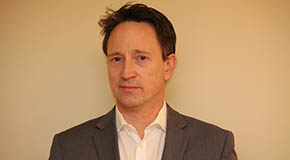 January 27 2022 –
City Manager Paul Mochrie has today announced the appointment of a Chief Safety Officer for the City of Vancouver.
Magnus Enfeldt (he/him), who currently leads Vancouver's COVID-19 response task force and the Vancouver Emergency Management Agency (VEMA), along with leading the business planning and project support team for the City, will take on this new role, which reports directly to the City Manager.
Mandate of the Chief Safety Officer
The mandate of the Chief Safety Officer includes:
Reviewing current safety management systems and practices across the City
Monitoring safety outcomes and reporting results to the City Leadership Team and departments
Identifying internal and external best practices
Establishing organizational priorities for action, and ensuring alignment of departmental safety efforts
Working closely with occupational safety experts within the organization
Enfeldt will continue to lead the City's COVID-19 response task force and VEMA, as he has done since December 2020. The City Protective Services team, which plays a critical role in ensuring our workplaces are safe, will also report directly to him.
Background
Enfeldt has been with the City since 2014 and for several years worked as an internal strategic business advisor at various levels. He was promoted to Director, Business Planning and Project Support in January 2020.
Prior to joining the City, Enfeldt was a Senior Manager in the Global Infrastructure Advisory at KPMG, and was general manager of the Richmond Olympic Oval for the 2010 Olympic Winter Games. A speed skating Olympian (1994 for Sweden), Enfeldt was also Deputy Competition Manager for Speed Skating at the 2006 Olympic Winter Games in Turin. He holds an MBA from the University of Karlstad, Sweden.
Quotes
City Manager Paul Mochrie
"It is simply unacceptable that any of us do not make it home safely at the end of our workday. But that has happened, including the recent loss of one of our Engineering colleagues, Gord Dolyniuk," said Mochrie. "Managers, safety professionals, union leaders, safety committee members, and many other staff across the City are working hard every day to ensure that our workplaces are safe. That work is critical and I want to recognize those efforts. Nevertheless, as an organization, it is clear that we must do better."
Mayor Kennedy Stewart
"I would like to recognize Paul's decisive action in creating this new position to ensure that the safety of our employees is a top priority for everyone at the City," said Mayor Kennedy Stewart. "Establishing a senior position to coordinate safety efforts across the organization will help us improve our performance in this important area."
Chief Safety Officer Magnus Enfeldt
"Whenever there are safety incidents, the City always identifies and implements specific actions we need to take to improve. Beyond those specific actions, however, the City will be making broader changes to improve workplace safety," said Enfeldt. "This is a serious responsibility that I have been entrusted with, and I look forward to helping to make a difference."