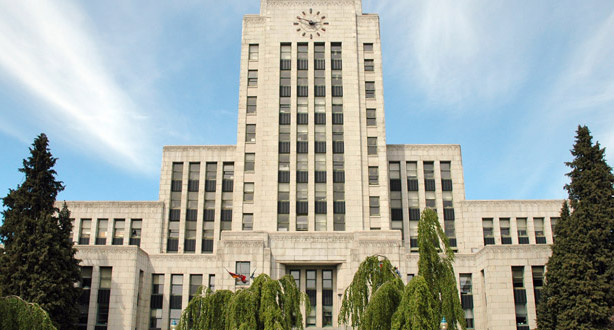 Major capital projects boosted by Growing Communities Fund
July 26 2023 –
Vancouver City Council approved $25 million in funding for several major capital projects. Funding for these projects will come from the $49.5 million grant received from the Provincial Government's Growing Communities Fund.
The projects include:
Beatty Street Bike Lane conversion to permanent configuration ($2 million)
Transportation safety & accessibility improvements ($3 million)
Marpole-Oakridge Community Centre renewal and expansion ($3 million)
Downtown Eastside Firehall #2 Temporary Annex ($3 million)
Renovation of Central Children's Library – Phase 2 ($4.5 million)
Construction of an artificial turf field at Moberly Park, construction of a spray park at Ross Park and conversion of temporary plazas to permanent facilities ($10 million in total).

Staff will be reporting back to confirm scope, cost and delivery timelines for these projects.
Staff will also report back with recommendations for allocation of the remaining $23.6 million of the Growing Communities Fund as soon as possible and no later than the 2023-2026 Capital Plan mid-term update scheduled for mid-2024.
On February 10, 2023, the Provincial government announced the creation of the Growing Communities Fund, which is a $1 billion fund to address the cost of local government infrastructure required to support growing communities. The City of Vancouver received $49.1 million from this fund in March 2023.
The 2023-2026 Capital Plan was approved by Council in June 2022, and presents a comprehensive overview of planned City capital investments in infrastructure and amenities which enhance the livability, sustainability and resilience of the city.
Visit vancouver.ca/capitalprojects to learn more about how the City is delivering on the Capital Plan through projects happening across Vancouver.