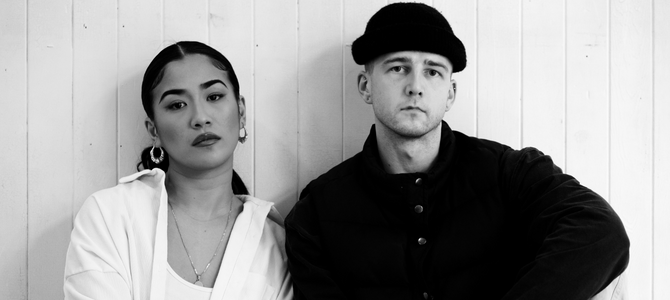 Park Board's Artists in Communities residencies bring art and dance into Vancouver's community centres
March 7 2023 –
The Vancouver Board of Parks and Recreation is excited to announce the latest cohort of projects selected for the 2023 Artists in Communities program.
Now in its twelfth year, Artists in Communities supports the city's thriving arts scene through annual residencies in community centres. The residencies encourage collaboration between artists and residents (who may not necessarily see themselves as artists) and leave lasting physical or social legacies within their communities.
This year's Artists in Communities residencies are:
Sophia Sosa and Josh Cameron: Dancing and Mobilizing – Truth Telling With Hip Hop (West End Community Centre)
All genders, ethnicities and ages are welcome in these free weekly dance workshops, open community discussions and celebrations through community gatherings and events.
Sophia Sosa is a passionate, interdisciplinary Filipina artist, locally known as one of the most reliable sources for Hip Hop dance in Vancouver. She is also the founder and vice president of Barangay Project Society which provides free arts mentorship, dance workshops and gatherings that connect to BIPOC and LGBTQ2S youths, immigrants, at-risk youths and refugees.
Josh Cameron began his dance journey as a Bboy in 2008 and with his interdisciplinary street dance background and energetic style, he has earned titles at All Style and Breaking competitions across western Canada and the United States. He brings his decade of teaching practice to the Barangay Project Society, where he works as the Executive Assistant and Director of Special Programs and Initiatives.
Dancing and Mobilizing is accessible to all ages, skill levels and experiences.
Find out more: www.aicmovetogether.wixsite.com/aicmovetogether
Nathaniel Marchand (Trout Lake Community Centre)
Trout Lake and John Hendry Park represent a unique social ecology connecting an urban wildlife habitat, a popular recreation space and the multicultural community that uses it. Artist-in-residence Nathaniel Marchand offers a variety of public interactions and workshops to highlight and celebrate these connective eco-social threads.
Open to all, explorations with natural ink making, storytelling, mask-making, land stewardship and site-specific installations invite the community, in its full diversity and identity, to deepen its awareness of the area's natural surroundings. Events will occur throughout 2023, often aligning with Trout Lake Community Centre's programming, such as Earth Day and the Lantern Festival.
Nathaniel Marchand (Métis / Franco-Ontarian / Mixed Settler) is an interdisciplinary artist and educator whose practice investigates relationships to the land, ethnobotany and the use of natural materials. An advocate for intergenerational and cross-cultural collaborations, his workshops and activities integrate a hybrid of eco-arts and new media explorations.
Find out more: https://troutlakeecoart.wixsite.com/trout-lake-art---eco [troutlakeecoart.wixsite.com]
These two new residences will run from March – December 2023.
Find out more about the Artists in Communities program: https://vancouver.ca/people-programs/artists-in-communities-program.aspx