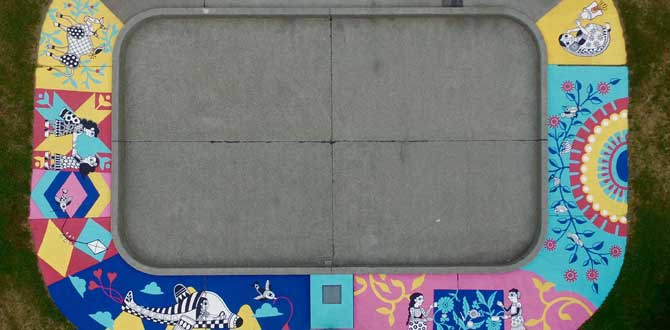 Park Board's Neighbourhood Matching Fund to help fund eight new community projects
July 15 2022 –
The Vancouver Board of Parks and Recreation is excited to announce eight new projects will be funded by the Neighbourhood Matching Fund to creatively enhance parks and build community connections through community art, environmental stewardship, and gardens.
Since 1994, the Neighbourhood Matching Fund has provided funding and staff support for community-led projects to build community connections and celebrate the unique character of Vancouver neighbourhoods. The fund awards up to $10,000 in contributions to each successful group, matching funds raised, in-kind donations, and volunteer labour.
Projects that received funding
Congratulations to the following projects who have received funds to further their work and enhance Vancouver's park system:
Bee Friendly: Celebrating Vancouver's Native Bees, supported by the Native Bee Society of British Columbia, will create multilingual artist-designed field guides and seed packets to use at inclusive events, empowering people of all ages in Vancouver to learn more about bees.
The Working Group on Indigenous Food Sovereignty's Chinampa Milpa Garden will work with ethnobotanist, Cease Wyss, to revive the wetland at Strathcona Park by building a Chinampa, a climate-resilient Indigenous food system.
Community Food Activations at Pandora Park, supported by Kiwassa Neighbourhood Services Society, will create a community cookbook featuring a collection of recipes reflecting the neighbourhood's diversity, gathered from residents and published in the local library.
Opera Unbound's Community Soundwalk will feature donated sound recordings from the community to create soundwalks guiding visitors through Memorial South Park.
Little Mountain Neighbourhood House Society - Indigenous Insights on our Pollinator Plants will host cultural training on truth, reconciliation and decolonization, as well as provide insights on native pollinator plants by Indigenous Knowledge Keepers for community members in the Riley Park area.
Medicinal Harvest Garden and Indigenous Foodscape, supported by the Environmental Youth Alliance, will engage local young people facing systemic barriers, to expand and enhance the Strathcona Community Gardens. This project focuses on native plants that are medicinally and culturally significant and support biodiversity. To engage local residents, the project will also include public workshops on plant medicines.
The P'ipa:m Lelum Healing Garden, supported by Frog Hollow Neighbourhood House, will connect community and increase the vibrancy of park space through the creation of a Medicine Wheel Garden, surrounded by a living fence and pathway mural, at the Clinton Park Fieldhouse P'ipa:m Lelum Indigenous Garden.
Pine Street Community Garden Kitsilano will increase accessibility, function and environmental impact of the Pine Street Community Garden to better facilitate engagement for both garden members and the broader community that use this high pedestrian-traffic area of the Arbutus Greenway.
Congratulations to every project that received funding. The Park Board looks forward to working with every project as they continue to enhance parks, build community connections and advance Reconciliation.
Next round of applications
Applications for the next round of NMF funding will begin in the fall. Get more information, learn more about the program, and see when the next round of funding will open