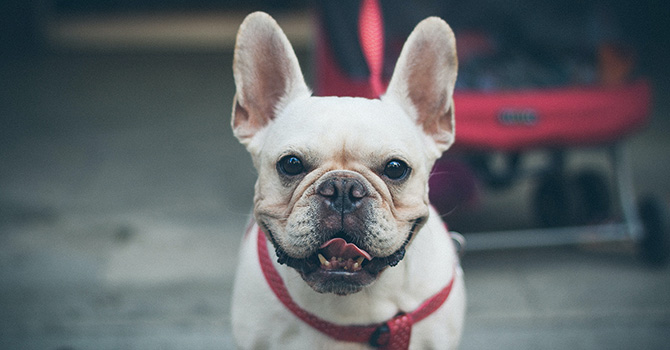 The Canine Library returns with a pawfect event for the entire family
September 15 2022 –
The Vancouver Board of Parks and Recreation, in partnership with the Vancouver Public Library, is pleased to announce the return of The Canine Library, a unique event taking place on Saturday, September 17, 2022, at John Hendry (Trout Lake) Park.
Now in its second year, The Canine Library offers visitors the chance to read to a specially trained therapy dog in a safe and relaxing environment. The event, hosted in association with St. John Ambulance's Therapy Dog Program, reflects the ongoing importance of dog-friendly environments in fostering community, healthy activity, and social well-being.
After checking out their chosen pup, attendees can spend 15 minutes reading poetry selected from a collection specially curated by Vancouver Public Library. Vancouver's Poet Laureate, Fiona Tinwei Lam, will also be running an on-site poetry workshop throughout the event.
Event details
The Canine Library takes place from 1pm to 3pm on Saturday, September 17 in John Hendry (Trout Lake) Park (field south of the playground, near to the concession). Attendees can register in person on the day, and children aged 14 and under must be accompanied by an adult.
The event forms part of 'Poetry in Parks', a joint initiative between the Park Board and Vancouver Public Library which brings poetry to unusual public spaces, including Vancouver's parks. Previous activities include 'Fresh Local Poetry', a call-out for poems inspired by nature, food, and urban farming.
Review the Park Board's strategy for creating safe park spaces for people and dogs

Quotes
Park Board General Manager, Donnie Rosa
"Over the past few years, we've seen the crucial role our beautiful parks, beaches and green spaces play in supporting the emotional health and well-being of Vancouver's residents," says Park Board General Manager, Donnie Rosa. "As a dog owner myself, I know how important it is for the public – and their pets – to have access to safe and engaging open space to relax and connect. The Canine Library is a fantastic way to celebrate our special relationship to dogs, while bringing everyone together through poetry and public spaces."