Print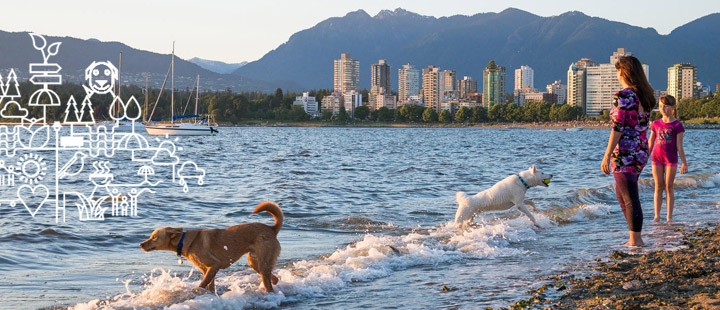 People, Parks, and Dogs: A strategy for sharing Vancouver's parks
We adopted the People, Parks, and Dogs Strategy in October 2017 to help create safe and engaging park spaces for people with and without dogs.
Stewardship
Would you like to see a positive change at your dog off-leash area?
The Park Board launched an initiative this summer to recognize and encourage stewardship in Vancouver's off-leash areas.
Off-leash areas update
Check out the new, upgraded, and proposed off-leash areas throughout Vancouver!
The off-leash areas include a wide range of amenities from:
Fencing
Surface material
Seating
Agility features
Clear signage
Signage update
Feedback from the People, Parks, & Dog strategy identified inconsistent and confusing signage.
Visit the following parks to see the first phase of updated signage:
Andy Livingstone Park
Devonian Harbour Park
Emery Barnes Park
Hinge Park
Nelson Park
New Brighton Park
Sunset Beach Dog Park
Sunset Park
Get updates
Please confirm your subscription
Click the link in the email we just sent you.
Dog signage
By City of Vancouver
Find all of Vancouver's dog parks and off-leash areas , whether in your neighbourhood or along the water.
Dog waste collection carts will be installed at 3 parks throughout the city as part of a pilot project.
Owning a dog is a happy experience, but it's a lot of responsibility too. Be aware of everything that you will have to do if you own a dog.

Full report and supporting documents
View our background documents and key project information including the 2012 guidelines for off-leash areas.