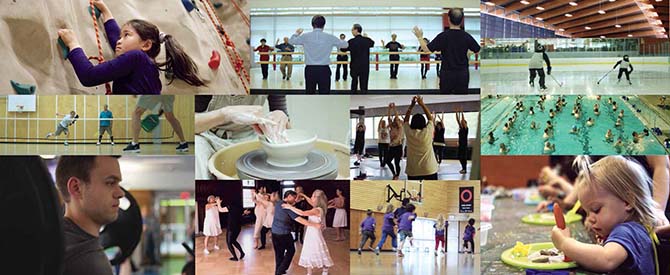 Community Centre Strategy
On April 25, 2022, the Vancouver Board of Parks and Recreation approved the Community Centre Strategy. The strategy guides future investment in community centres and aims to enhance services provided by these highly valued public assets
The strategy recognizes that service provision by community centres is continually evolving. Community centres of the future will need to ensure service equity for all residents, achieving the greatest possible public benefit, and be resilient and adaptable as needs change.
Public and community centre association engagement
The Community Centre Strategy was informed by input from the Community Centre Associations (CCAs) to ensure a comprehensive understanding of the city-wide community centre situation and context.
During the engagement process, we also heard from the public, community organizations and groups, the network of recreation staff, and all those who use our community centres, pools, and rinks, to ensure the new strategy is founded on equity and meeting the needs of diverse communities across the city.
Documents
Approved Community Centre Strategy reports
Learn more about our community centres