Print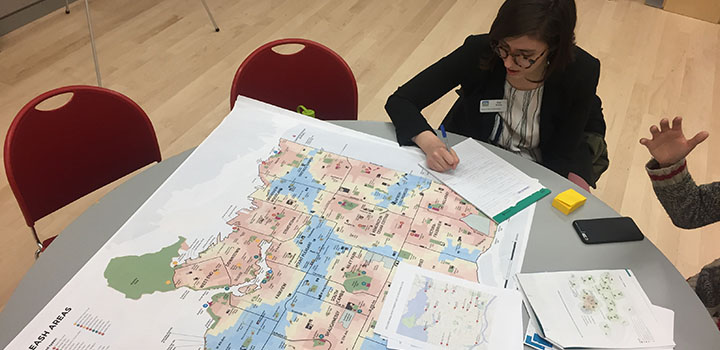 How we plan
The Park Board is proactively planning for the future of Vancouver's parks and recreation.
The Vancouver Park Board plans the delivery of parks, open space, recreation, and sports facilities looking ahead 10 to 15 years or beyond.
We make strategic decisions regarding programs and services, recreation facilities, and parks infrastructure.
Our goal is to improve quality of life for residents and visitors, creating a community where we can be proud to live, work, and play.
Dive into the future of aquatics in Vancouver!
We're developing a new master plan for vibrant, healthy, and liveable parks and recreation for the next 25 years.
We are working with the Vancouver School Board to provide accessible, diverse, and high quality amenities.
Why Reconciliation matters to the Vancouver Park Board and the actions we're taking.
A major waterfront park and open spaces to enjoy daily life, welcome big gatherings and events, and reflect our city's rich heritage.
We're committed to safe environments for the Trans, Gender Diverse, and Two-Spirit (TGD2S) community.
The Park Board is exploring how to improve non-motorized boating opportunities throughout the city.
We have a vibrant arts and culture scene from public to performance art, and more.
Find out how we encourage local and sustainable food for our facilities in our procurement practices.
Our strategy for creating safe, engaging park spaces for people with and without dogs.
Strategies guiding us in enhancing and taking care of essential natural places across the city.
We are serving up a fresh strategy to improve and diversify food and beverage options at our concessions.
Suggest names for our unnamed parks that the Vancouver Park Board recently built or acquired.
Looking for a past project or program?
Search archived content from vancouver.ca on Archive-it.