Print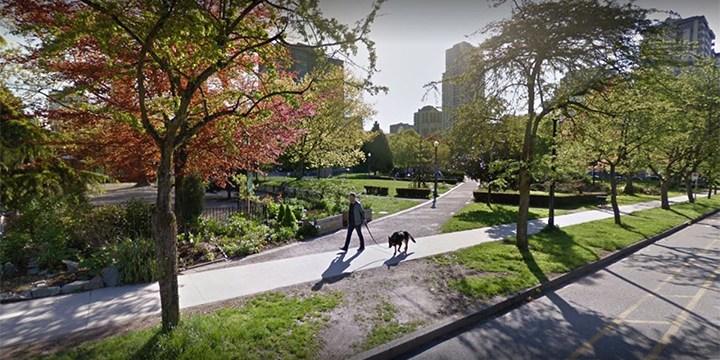 Nelson Park impact assessment and public engagement
In June 2018, the Vancouver School Board accepted a proposal from BC Hydro to construct an underground electrical substation at the Lord Roberts Annex School site adjacent to Nelson Park.
BC Hydro is currently seeking permission from the Park Board to bury transmission and distribution lines through Nelson Park for the new substation.
Public engagement
A Park Board-led study, including an impact assessment and the development of mitigation strategies for the adjacent BC Hydro substation and associated transmission and distribution lines proposed through Nelson Park, will commence in early 2019. A thorough public engagement process will also take place in fall 2019.
The purpose of this engagement is to:
Inform the community of the project and process
Share the impact assessment and possible mitigation measures
Provide an opportunity for the public to provide feedback
Staff will report back to the Park Board for a decision in early 2020. Any work that impacts Nelson Park is subject to approval by the Park Board and City.
Previous proposal
BC Hydro engaged the public on a similar topic in 2017 under the SEED proposal which also included the construction of a substation beneath Emery Barnes Park in Yaletown, which was ultimately withdrawn.
Nelson Park overview
Nelson Park is the largest non-waterfront park in downtown, located in the core of the West End.
At just under three acres in size, it includes an off-leash dog park, community garden, pathways, and passive open space encircled by mature trees. A small playground supplements a larger one on the adjacent school grounds.
The park was renewed in 2008 and is well used, serving the densest neighbourhood in the city, which is among the densest in North America.
With a number of residential towers proposed nearby, and no opportunities anticipated to acquire parkland of significant size in this area, it is anticipated that the pressure on this park will continue to increase. Therefore, a thoughtful review of the proposal from BC Hydro is essential to help ensure high quality park services for existing and future residents.
Project timeline
Here is our progress and planned steps.
April to
June 2019

Impact assessment and mitigation strategies report

June 2019

October 2019

Round 1: Public and stakeholder engagement

January 2020

Round 2: Public and stakeholder engagement

February 2020

Presentation to Park Board
Get updates
Please confirm your subscription
Click the link in the email we just sent you.