Print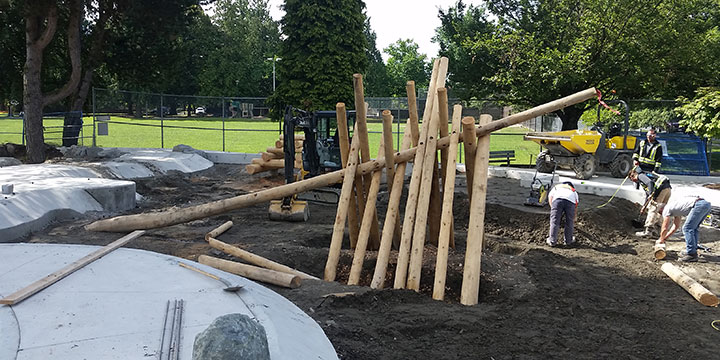 How we design and build
We manage park projects through public engagement, conceptual and technical design, and construction.
Our park development team is a dedicated group of landscape architects, engineers, archaeologists, arborists, and GIS technicians.
Projects may consist of small park improvements that are designed in-house or larger multi-year projects that require a variety of consultants.
After parks are designed, contractors are hired to build them, including playground renovations, pathway and seawall improvements, and new destination parks.
As the city grows, new green spaces are vital to the health of our communities.
All parks eventually age to the point where their amenities and materials need updating.
Our Seawall and paths are under constant wear and tear due to weather, tides, and heavy use.
Visit and celebrate our new and recently renovated park spaces.
Select sections of or download the complete Park Board Development Standards document.
Find a project
Select a pin for more information about a project.

Path and Seawall upgrades

Recently completed parks

Park renovation

New park
Looking for a past project or program?
Search archived content from vancouver.ca on Archive-it.