Print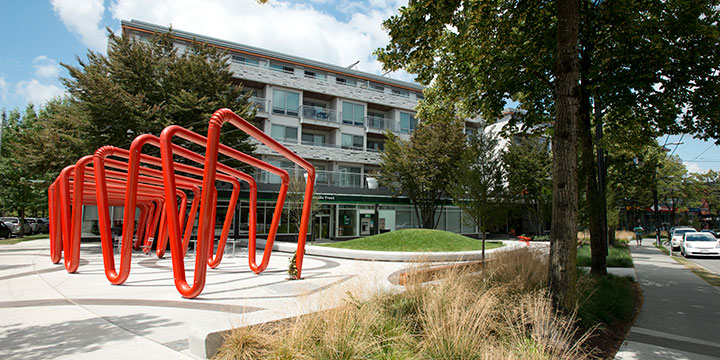 Recently completed parks
The Vancouver Park Board completes several park projects each year.
These new and renovated spaces should be celebrated as lasting assets to our communities for years to come.
The renewed playground in Vancouver's downtown has separate play zones, shade, comfortable seating, and more.
China Creek North Park upgrades include a new playground, a staircase or accessible connection, and washroom facilities.
Renovation of the east playground in Clark Park was completed in June 2018.
The renewed bigger and accessible Creekside Park playground opened August 2017.
Hillcrest and Riley Park improvements were completed in 2016.
Memorial South Park has the city's first accessible age-friendly outdoor fitness facility.
The restored salt marsh habitat at New Brighton Park provides habitat for young fish and many types of birds.
The skatepark reopened in 2017 offering additional skate features and safety improvements.
We have completed redevelopment of the parks, providing easier access to the habitat of Renfrew Ravine and Still Creek.
Looking for a past project or program?
Search archived content from vancouver.ca on Archive-it.