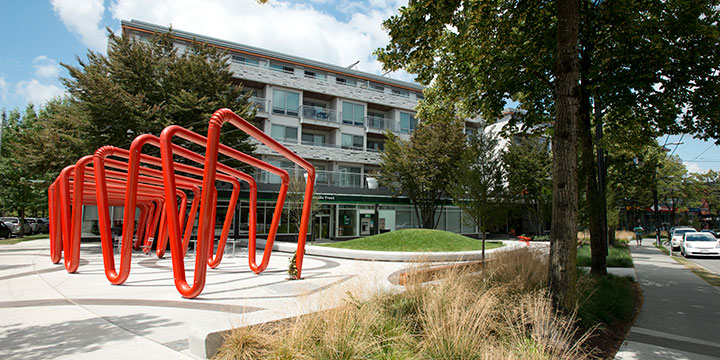 Recently completed parks
The Vancouver Park Board completes several park projects each year.
These new and renovated spaces should be celebrated as lasting assets to our communities for years to come.
The renewed playground in Vancouver's downtown has separate play zones, shade, comfortable seating, and more.
The renewed bigger and accessible Creekside Park playground opened August 2017.
This temporary park has outdoor tables and seating, trees, a large wildflower meadow, and reused and recycled materials.
Read about Hillcrest and Riley Park improvements, including progress, details, background information, supporting documents, and more.
The Vancouver Park Board has completed an expansion of the Hinge Park play area including the addition of sand play and swings.
The restored salt marsh habitat at New Brighton Park provides habitat for young fish and many types of birds.
Looking for a past project or program?
Search archived content from vancouver.ca on Archive-it.