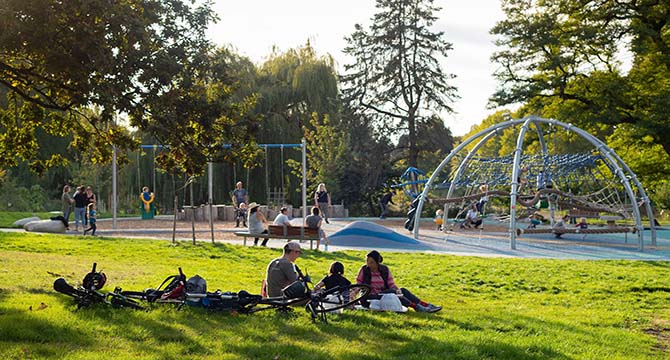 Beaconsfield Park playground upgrade
The Vancouver Park Board is upgrading the playground in Beaconsfield Park.
The current playground needs renewing due to its age and condition.
What's happening
A preliminary concept has been developed.
The playground will include pathways with bench seating, a picnic area, drinking fountain, bike racks, and shade trees.
View the preliminary concept

(855 KB)
Timeline
February 2019

Preliminary concept design presented to the community with a site sign

Winter 2019

Detailed playground design

Summer 2019

Fall 2019

December 2019