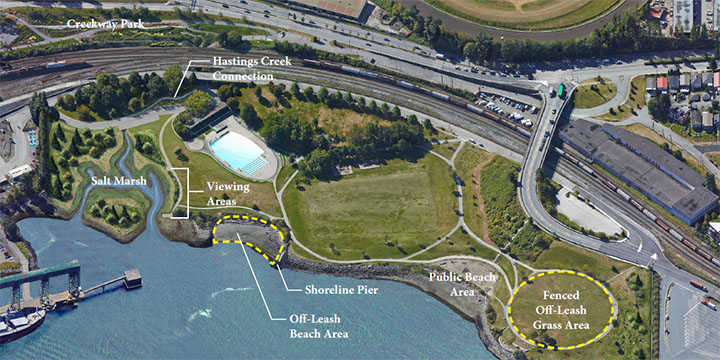 New Brighton Park Shoreline Habitat Restoration Project
The Vancouver Park Board and Vancouver Fraser Port Authority are working together to create salt marsh on the east side of New Brighton Park. The project is a unique opportunity to restore coastal wetland habitat on the south shore of Burrard Inlet.
A restored salt marsh would:
Provide productive habitat for juvenile fish and wildlife, including shorebirds, songbirds, and waterfowl
Create new opportunities for you to experience nature and view wildlife
On April 18, 2016, the Vancouver Park Board approved the concept plan for the salt marsh based on a design and public engagement process.
What's happening
July 2017: Construction update
Construction is now complete on the New Brighton Park Shoreline Habitat Restoration Project.
A plant maintenance crew will monitor and maintain the marsh to ensure the newly planted native trees, shrubs, marsh plants, and grasses grow successfully.
What's new?
Excavation within the wetland area and the soil fill area on the west edge of New Brighton Park to achieve design grades
Native trees, shrubs, and grasses including: approximately 25,000 salt marsh plugs, 200 native trees, and 4,000 coastal shrubs on the newly constructed wetland
Temporary and final fences to protect the sensitive wetland, particularly during the plant establishment phase. Temporary fencing has been installed to deter Canada geese from browsing the new marsh plants.
Picnic tables, benches and view decks, and gravel paths
Public access along the beachside trail that leads to the northern viewing deck
Formal monitoring of the wetland restoration project, including an assessment of vegetation establishment, is expected to start in summer 2018.
Sign up for email updates at the bottom of our page.
June 2017: If you build it, they will come
Juvenile chum and Chinook salmon are starting to use the new salt marsh in New Brighton Park as they move through Burrard Inlet.
We expect to see more bird and fish use as algae and invertebrates rapidly colonize the new habitat.
Before and after the construction
Slide the arrows to compare New Brighton Park Shoreline before and after the restoration.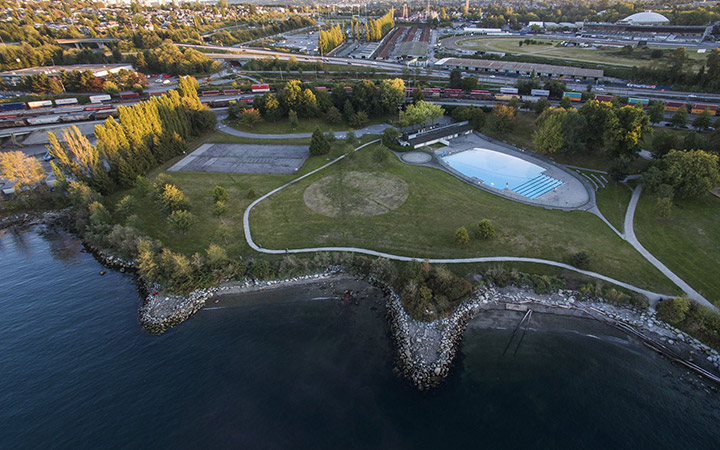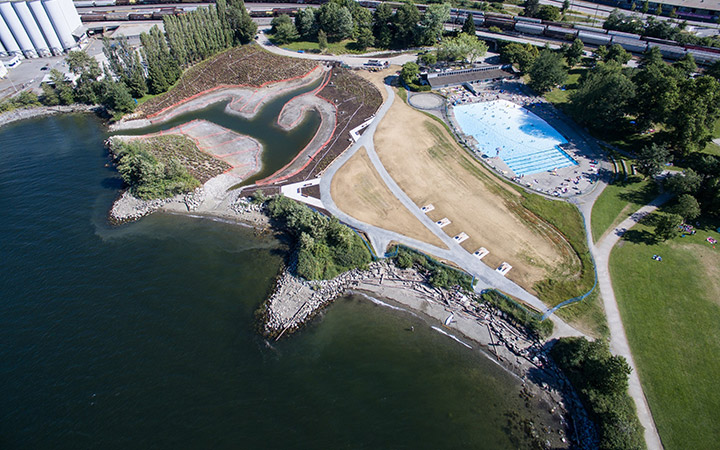 Get updates
Contact the project team
Phone: 604-665-9071