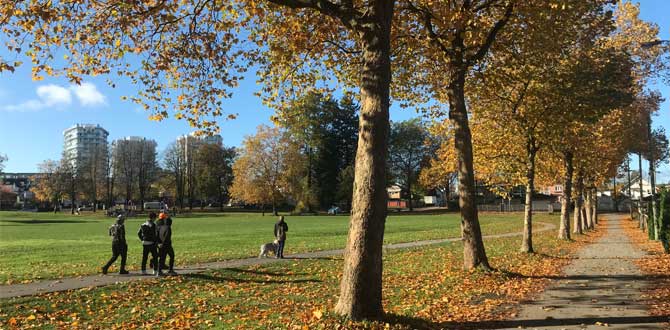 General Brock Park renewal
General Brock Park is a 1.44 hectare neighborhood park located in the northwest corner of Norquay Village, one block north of Kingsway.
Through the VanPlay Initiative zone assessment, this area (compared to other areas in the city) was identified as having:
Low amounts of park space per resident
High demand for affordable and accessible recreation
Fewer street or park trees
What's happening

New vision for the park

We are creating a new vision for General Brock Park to support a vibrant community.

Alongside planting more trees and improving biodiversity, we want to add more opportunities for:
Gathering
Community events
Amenities to support year-round activities
We want to create a park that is welcoming and inclusive.