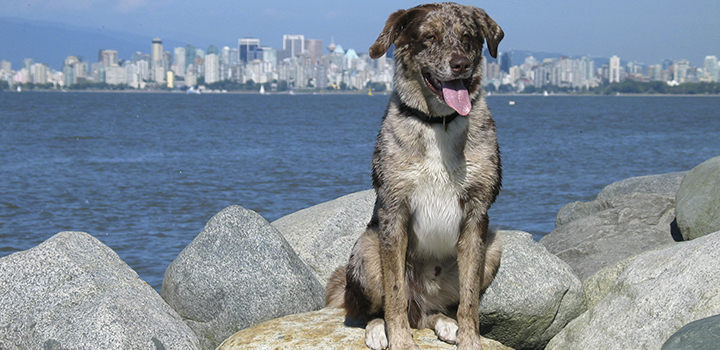 Responsible dog ownership
Owning a pet is a happy experience, but before owning a dog there are a lot of responsibilities to consider.
Before you own
All animals need attention, interaction, and room to roam. Recognize the impact of bringing a dog into your home.
Once you own
All animals require full time care and attention. Learn how to best support your dog to have a happy and fulfilled life.

Concerned about a dog?
If you are concerned about a dog, report an issue online.
Animal Services staff will be able to help you with such concerns as:
Attacking or aggressive dogs
Barking dogs
Neglected or stray dogs
Injured dogs
Unlicensed dogs
Dogs tied up outside a business
Dogs on a beach
A dog attack in the past
Dogs off-leash outside of an off-leash area
Contact Animal Services
1280 Raymur Ave
Vancouver, BC V6A 3L8
Street parking is limited on Raymur and Malkin. Park on neighbouring streets.
Fax: 604-871-6862
animal.services@vancouver.ca
All areas are closed on holidays.
Dog licensing