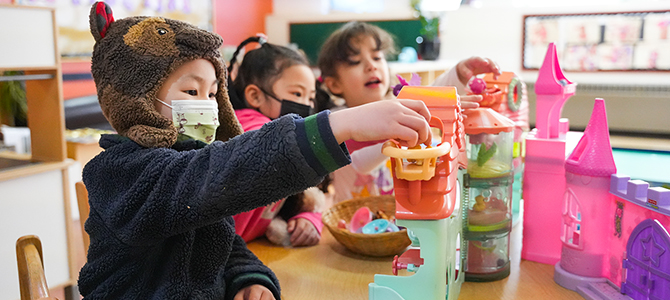 Vancouver City Council approves over $6.2 million in grants
March 28 2023 –
Today, Council approved $6.2 million in grants in support of community-led initiatives that promote equity, safety, and inclusion as well as renters and SROs in Vancouver. This includes $5,380,097 in social grants and $825,000 in grants to renter-serving organizations. This investment aligns with the Healthy City Strategy and several interrelated initiatives, including the City of Reconciliation , the (150 KB)Childcare Strategy, the Equity Framework , actions to eliminate racism and supporting renters to retain their housing. (4 MB)

Through the Social Policy grants program, 105 non-profit groups will receive funds for programming and projects. These grants will enhance safety and security for equity-deserving communities, support social development across the city, ensure equitable access to services and supports, and promote licensed childcare services. This investment will support non-profit organizations to provide critical services and programs to the community, creating a more liveable city for Vancouverites.
Cedar Cottage Neighbourhood House will receive a $118,778 Neighbourhood Organization Grant. Donna Change, Executive Director, said, "The Neighbourhood Organization Grant enables Cedar Cottage Neighbourhood House to continue our decades-long history of creating community […] We have done this by building support networks around community members from infancy, through adolescence, into adulthood and continuing through to peoples' senior years. This fund helps us to create a place in the community that people turn to for friendship, support and well-being."

The Renter Services Grants include funding to 20 organizations totalling $750,000 and one SRO Tenants Support Grant totalling $75,000. These grants will be allocated to non-profit organizations to provide critical programs and services to Vancouver renters, such as legal advice, advocacy, and education on tenant rights. This investment aims to empower renters to understand and pursue their rights and retain their housing and aligns with Vancouver's commitment to enhancing rental housing outcomes for the city's renters.
Through an amendment, City staff will report back with proposed requirements for all grant programs to ensure that City grant recipients communicate to, about, and with City officials in a respectful manner that is in keeping with the City's respectful workplace and related policies and requirements. As well, in June 2023, City staff will report back to Council with a comprehensive review of the Social and Cultural granting programs.
Funding highlights
For more information, including the full list of recipients, read the 2023 Community Services and Other Social Grants report and the (668 KB)Housing and Homelessness Services 2023 Grants report. (173 KB)