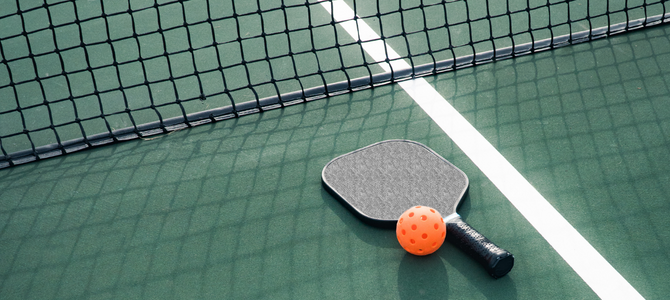 Vancouver picklers get a double bounce as pop-up court project is extended
February 24 2023 –
Pickleball players in Vancouver will be pleased to hear that as of February 24, 2023, the conversion of temporary pop-up courts at Jericho Beach Park and Champlain Heights Park has been extended indefinitely.
The two southern-most tennis courts at Jericho Beach Park and the two eastern-most tennis courts at Champlain Heights Park will be dedicated to pickleball use for the duration of this extension, but there will be a short interruption in court availability this spring as both of these locations are scheduled to have new lines painted.
The pop-up pickleball project began in the summer of 2022 as demand for pickleball space was on the rise in Vancouver. Select tennis courts were converted for a few weeks or a few months at a time, depending on the location. Following the pilot project, the majority returned to their original state as a tennis court; however, staff continue to see tremendous growth in the sport of pickleball in Vancouver and is assessing the need for more courts and resources throughout the city.
Although this is an exciting update for the pickleball community, the Vancouver Board of Parks and Recreation would like to remind residents that these specific pop-up courts are not permanent. Decisions about courts in Vancouver will rely on an upcoming Sport Court Strategy. Until this strategy is complete, temporary measures have been taken to address the demand for public court space. This temporary conversion is not suggestive of any future decisions relating to court placement or allocation.
How it will work
Pop-up courts will continue to be available to all members of the public with similar guidelines in place for public tennis courts
Courts will only be available on a first-come, first-serve basis
Portable nets, provided by the Vancouver Pickleball Association, will be stored in locked boxes on-site, and combinations can be retrieved with a smartphone
The Park Board hopes these courts will continue to serve as a space where residents can practice dink shots, drop shots, and put away a few balls on a worthy opponent while staying fit and having fun!
For more information about pickleball in Vancouver, please visit vancouver.ca/pickleball.