Stay safe in the summer heat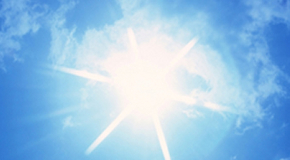 When it's summer in Vancouver and the days get hotter, it's important to remember that even in temperate, coastal BC, heat can be harmful.
While heat can harm anyone, some are especially vulnerable:
Seniors, and children younger than five years old
People with pre-existing illnesses or taking certain medications
People who are isolated or homeless
Outdoor workers
Addicts who may be dehydrated as a side effect of their lifestyle
Anyone who isn't acclimatized to our weather
Children and pets left in a closed car or in direct sun
Check in with your neighbours who live alone and on the homeless person you say hi to on the way to work.
Symptoms of heat-related illness and heat exhaustion
Watch for the following symptoms as signs of heat-related illness and heat exhaustion:
Extreme thirst
Dizziness
Confusion
Weakness
Fainting
Rapid breathing and heartbeat
Nausea and vomitting
If you see someone suffering from too much heat, call 9-1-1 and help them cool off by applying water to their face and neck until emergency services arrive. You can also call 8-1-1 to speak to a nurse.
Tips to keep cool
Wear a wide-brimmed hat; lightweight, long-sleeved clothing; and sunscreen
Avoid strenuous activity and exercise
Visit an air-conditioned community centre or library
Fill up your water bottle at one of our drinking fountains, including temporary fountains that are set up during heat waves