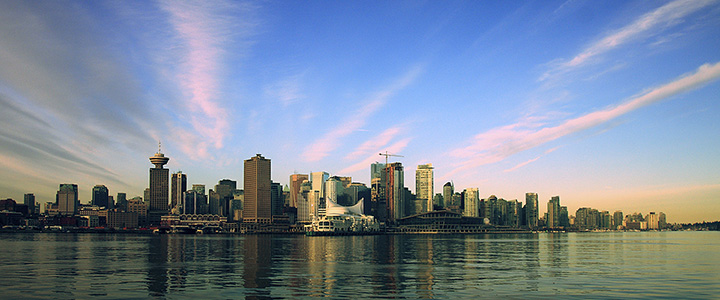 Community projects receive more than $100,000 in funding to help address the overdose crisis
These grants are so critical, they empower community-based initiatives and put people with lived experience at the centre of our response as we work to save lives.
Mayor Kennedy Stewart
November 30 2020 –
Seven community-led initiatives that are responding to the overdose emergency have received funding totalling $104,660 to support their vital work.
The projects are being carried out with provincial funding by members of the Vancouver Community Action Team (CAT), a group of representatives from more than 25 organizations working to address the overdose crisis at all levels. The Vancouver CAT is co-chaired by the City of Vancouver and Vancouver Coastal Health (VCH), and includes Indigenous organizations, community non-profits, health professionals and people with lived experience.
"With 329 overdose deaths in the City of Vancouver this year to date, 2020 is on track to be the worst year yet for overdoses," said Mayor Kennedy Stewart. "That's why these grants are so critical, they empower community-based initiatives and put people with lived experience at the centre of our response as we work to save lives."
The chosen projects range from videos about destigmatization of substance use to Indigenous trauma training for peer workers. Speaking about the importance of these projects, Dr. Patricia Daly, Chief Medical Health Officer for VCH, said: "Community Action Teams are a key part of the overdose emergency response. I am pleased to see the Vancouver Community Action Team receive funding in order to continue their work to support important community-based overdose response initiatives, and to create new opportunities for peer leadership and support. The Community Action Team is also a critical venue for engaging with the community we serve."
All of the funded projects focus on one of the CAT's priorities that align with the provincial Overdose Emergency Response Centre's comprehensive package of interventions, including safe supply, peer wellness, Indigenized harm reduction and reducing stigma and discrimination.
Pilot project Uya'am Gaak
One of the projects is led by the SRO Collaborative (SRO-C) who will use their $12,160 grant to deliver a pilot project called Uya'am Gaak which will further Indigenize the group's overdose response work in private SROs in the Downtown Eastside (DTES) and South Granville.
Speaking about the project, Sammy Pranteau and Rhonda Stephens, CAT representatives for the SRO-C, said: "The project is a ground breaking grassroots pilot project in identifying gaps for Indigenous people living in private SROs who want to access safe supply and culturally relevant support. SRO tenants will work with DTES elders to promote culture, food sovereignty and access training for PPE and safe supply use."
Other funded programs
The other six funded programs are:
The Vancouver Aboriginal Community Policing Centre Society will receive $21,000 to deliver training to 24 frontline workers about trauma, how to use tools and approaches to reduce burnout, and ways to provide cultural support in community. The course will be supervised by a clinical counsellor and Indigenous methods such as storytelling and land-based healing will be woven through the training.
The Overdose Prevention Society will use their $10,000 grant to fund peers to bring some Christmas cheer to the Downtown Eastside. As well as an onsite Santa, elves and a Polaroid photo booth at their site on East Hastings, the OPS peers will be distributing hot drinks, treats and small gifts to the community from Christmas Eve until Boxing Day.
Megaphone will receive $8,500 to produce a 15- to 30-minute video that address stigma and the way that it affects Indigenous people, those living below the poverty line and people who use drugs. This video will build understanding and compassion, especially around the additional challenges that many people are facing as a result of the COVID-19 pandemic.
Metro Vancouver Aboriginal Executive Council and the Urban Indigenous Task Force will use their $8,000 grant to develop a mentorship program that collaborates with Knowledge Keepers and connects them to Indigenous Peer "mentees" with lived experience. Peers will be actively engaged in culturally appropriate teachings and safe spaces to provide a sense of belonging, promote cultural connection and the restoration of identity.
RainCity Housing and Support Society will receive $40,000 funding to deliver a pilot that aims to improve the lives of peer witness workers. The trial project will develop a benefits package for peers that include a $2 hourly wage top up and access to $200 a month that can be used for mental wellness, security, basic needs and food security. It is hoped that this benefits model could become the standard for all peer workers in the DTES.
Street Saviours Outreach Society will receive $5,000 to create five short videos documenting the stories of their volunteers with lived experiences. The videos will be shared in high schools and universities to help address stigma and discrimination towards people who use drugs, as well as to challenge the stereotypical narratives of who a drug user is.
The Community Action Team was established as part of the Ministry of Mental Health and Addictions escalated response to the overdose emergency.
Find out more about the Provincial response to the overdose crisis