People who care about you
Vancouver Fire and Rescue Services (VFRS) are the first responders in the event of many emergency and non-emergency incidents, not just fires. We respond to medical emergencies, teach fire prevention and fire safety courses, operate an urban search and rescue deployment, and host public health clinics in your communities. We operate through twenty Vancouver fire halls, one training academy, and two fire prevention offices.
We host annual camps that give high school students practical experience as firefighters. Our efforts to promote and enforce fire safety bylaws have reduced the number of deaths due to fire, and the number of dangerous fires overall.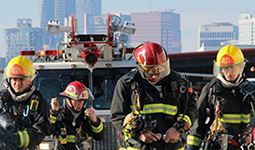 Get the requirements for becoming a firefighter, find out about training programs and performance tryouts, and apply to serve.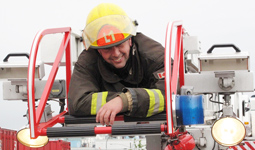 Get a residential building lockbox permit and fire sprinkler inspection to help minimize fire-related risks in your home and property.
Learn about home fire safety, request a free home safety check, take a fire extinguisher course, and more.
Request a fire truck at your event, book a fire hall tour to learn about fire and life safety, and learn about our charity work.
Order an incident report online about a fire, vehicle accident, or other emergency where Vancouver Fire and Rescue Services responded.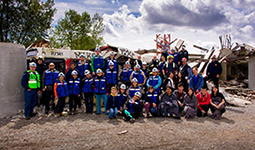 Take intensive training and volunteer with the Neighbourhood Emergency Assistance Team (NEAT) to support first responders during disasters.
If you've taken a course with us, seen us in action, or just want to send comments about our service, use this form.
Health and safety courses and clinics
Earn your CPR and First Aid certification through courses taught by professional firefighters. Sign yourself or a group up for training.
Have your blood pressure checked at public health and safety awareness clinics conducted by professional firefighters.
Request a group workshop to learn about fire safety and how to use fire extinguishers from working firefighters. Public classes are held a few times per year.
Follow us
VFRS Strategic Plan 2012–2015
The Vancouver Fire and Rescue Services Strategic Plan represents our departments' collective commitment to keeping our community safe and healthy by being leaders in Fire Service.
Read the Strategic Plan

(5 MB)