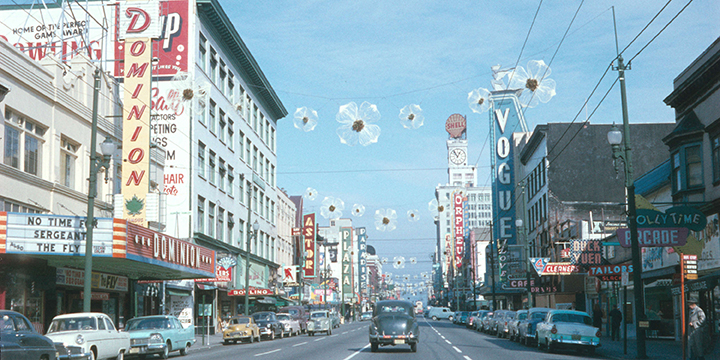 City of Vancouver Archives
Acquiring, preserving, and making available records that tell our story
COVID-19 (Coronavirus) update
Public access to the Archives' Reading Room is now by appointment only.
Call 604-736-8561 or email archives@vancouver.ca to discuss your research needs.
The City of Vancouver Archives acquires a variety of records that document the city's history.
Our archivists ensure that these records are preserved so that future researchers, historians, and anyone interested in the story of Vancouver and its citizens can access these valuable primary and secondary sources.
Hours
Monday to Friday
9:00am to 5:00pm
Staff assistance
10:00am to 4:45pm
Online Search
Available always
Contact the Archives
Address
1150 Chestnut St
Vancouver, BC V6J 3J9
Phone: 604-736-8561
Archives Partner
Friends of the Vancouver City Archives Society
Promoting and improving public awareness of the Archives, its services, and projects.
Raising funds to enhance the ongoing work of the Archives.
Annual report
Read our 2020 annual report (732 KB)
Looking for past website content?
Search archived content from vancouver.ca on Archive-it.