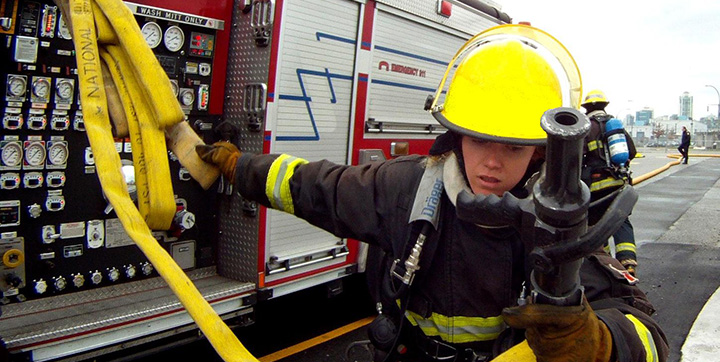 Applying for firefighter jobs with Vancouver Fire Rescue Services
Vancouver Fire Rescue Services employs over 800 men and women who respond to a wide variety of emergency and non-emergency incidents, including fires, motor vehicle accidents, and other medical situations.
We are an equal opportunity employer and practise the highest standards of diversity and inclusion at our 20 fire halls, one training academy, and two fire prevention offices around Vancouver.
Applicant guide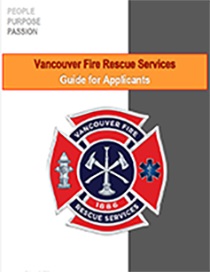 Read about becoming a firefighter, including our qualifications, hiring process, and conditions of employment.
Find out what we do
What's happening

We're hiring
Applications are now open until 11:59pm on September 10.
We encourage you to use a traditional desktop or laptop computer to fill out the application as it may not work properly on a handheld device.
Once the application is open, scroll down to the job specific information section (at the bottom) for guidance on how to properly fill out your application.
---
Hiring process update
Successfully completing a step does not guarantee you will move on to the next step.
Update: We've added an additional written test date on October 3 to allow greater flexibility and to account for evolving COVID restrictions. You will only be required to attend one of the two dates offered.
Aug 16-Sep 10

Sep 25 and Oct 3

Oct-Nov

Mid-Nov

Physical and skills assessment

Mid-Nov

Early-Dec

Mid-Dec

Early-Jan 2022
Criminal records checks and reference checks are ongoing.
Contact our Recruitment & Outreach Division

Please do not contact us about the status of your application. We are unable to provide feedback to unsuccessful applicants.
Follow us