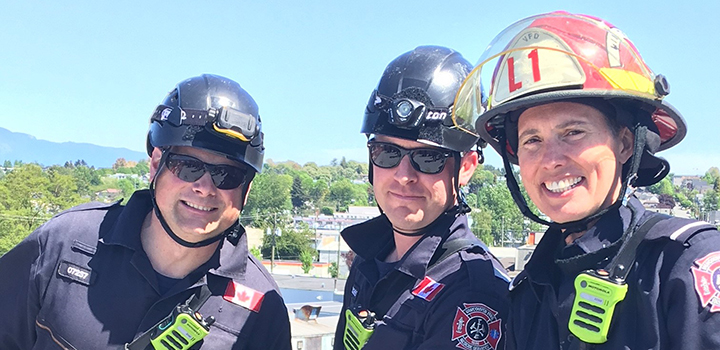 Vancouver Fire Rescue Services recruitment Ride-Along program
Vancouver Fire Rescue Services receives hundreds of applications each year from men and women keen to pursue a firefighting career. Candidate Ride-Along evaluations are an important step in hiring our firefighters.
We select candidates for Ride-Alongs after they pass a three-hour written test, panel interview, and skills assessment.
Candidates learn from our fire crews about the daily life of a Vancouver firefighter and how we keep Vancouver's people, property, and environment safe.
Over two consecutive day shifts, our crews evaluate candidates:
Doing drills, simulations, and chores around the fire hall
Helping crews on emergency calls to get insight into our emergency response protocols (within strict guidelines to protect candidates and the public)
What Ride-Along candidates do
Candidates observe or assist in a limited capacity, and are accompanied by a firefighter or officer.
Under the direct supervision of our staff, candidates:
May accompany crews to emergency calls and observe procedures
May assist fire crews in carrying or packing away equipment
Will not take part in any firefighting activities or provide any medical treatment
Our top priority is to keep the public, Ride-Along candidates, and our crews safe. We follow thorough safety precautions and operational guidelines at all times.
VFRS candidate ride-alongs
By City of Vancouver