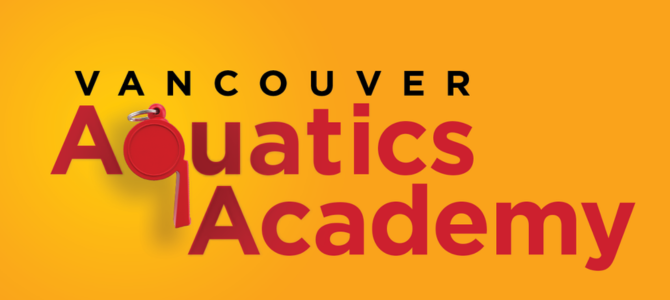 Dive into your new role as a lifeguard in Vancouver!
April 17 2023 –
Picture this: it's a gorgeous summer day and all of Vancouver has hit the beach. Why not join them as a lifeguard, and make a difference in your community by keeping people safe while getting paid (really well)!
"Lifeguard and swim instructor recruitment is a top priority for the Park Board," explains Steve Kellock, Director of Recreation Services for the Vancouver Board of Parks and Recreation. "The certification process not only teaches the skills needed to save a life and the leadership skills associated with teaching lessons, but being a lifeguard is a valuable addition to any resume. It can open doors to a multitude of career opportunities, including those in the emergency medical profession like paramedics and firefighting, or preparation for instructional careers like teaching."
Becoming a life-saving pillar of your community is not a massive time or financial commitment, despite common misconceptions. You have to be at least 16 years old and complete a series of five courses, which only take 135 hours in total and are very reasonably priced, including:
Bronze Medallion
Bronze Cross
Standard First Aid / CPR
National Lifeguard - Pool Course
National Lifeguard - Waterfront Training (for those wanting to be a beach lifeguard)
The Vancouver Board of Parks and Recreation offers courses year-round and can accommodate any schedule and pace. Lifeguard certification is also now part of Vancouver's Leisure Access Program (LAP), providing candidates with up to a 70 percent reduction of fees. For non-LAP participants, any money invested into the certification courses is made back within the first 20 paid hours, 12 of which are included in your orientation and onboarding.
Excellent pay
Indoor lifeguard positions start between $25.21 to $29.63 per hour with an additional 12 percent in lieu of benefits. Outdoor lifeguard positions start at $30.81 per hour with an additional 12 percent in lieu of benefits.
By comparison, the City of Toronto recently raised their base lifeguarding wage from $19.43 to $21.19 per hour and the current minimum wage in British Columbia is $15.65 per hour.
Flexible work hours and locations
Schedules can accommodate students with ever-changing class schedules, seasonal workers, and people looking for part-time work to subsidize another income.
In recent years, there has been an increase in the number of retirees applying for positions to stay active and build meaningful connections with their communities.
Applications are being reviewed on an ongoing basis and the next in-person screenings will be on April 28, May 26, and June 9 for both indoor and outdoor positions. More screenings will be added further into the summer.
About the Aquatics Academy
The lifeguard shortage over the past few years has not only impacted access to safe swimming and program offerings but has put immense pressure on current lifeguards and swim instructors. Efficient certification and hiring practices are being implemented, effective immediately, in addition to rolling out a long-term strategy for recruitment.
Vancouver Aquatics Academy is a lifeguard and swim instructor training program where Aquatics staff foster positive, long-term relationships with swim lesson participants in Vancouver facilities and their families, swim club members, and community members showing interest in these roles.
This program aims to educate on the advantages of being a lifeguard and the positive impact this role has within a community and for the development of life skills.
For more information about lifeguarding, certification, and course dates or to apply visit vancouver.ca/lifeguard.