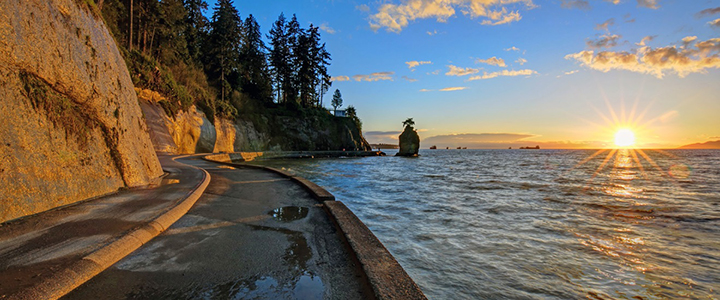 Stanley Park to reopen to the public, effective immediately
September 21 2021 –
Stanley Park will reopen to the public for full use today, following an extended closure due to the risk of encountering an aggressive coyote. Effective immediately, all trails are open to the public and the temporary overnight park closure has been lifted. Fencing and trail closure signage will be removed shortly.
The reopening marks the end of a concentrated effort by the BC Ministry of Forests, Lands, Natural Resource Operations and Rural Development (FLNRORD) to reduce the human food-conditioned coyote population within the park. During this time, four coyotes were captured and lethally removed from the park, in addition to seven that were killed by the BC Conservation Officer Service in response to specific incidents prior to the trapping initiative.
Next steps
Wildlife experts believe there are still a small number of coyotes in Stanley Park and that the immediate threat to humans has been addressed. Visitors and park users should continue to exercise caution if they encounter a coyote, especially at dawn or dusk, to not feed wildlife, and to either take food waste home or properly dispose of it in bins provided.
In an effort to restore coexistence with coyotes and other wildlife, Park Board staff will now focus on a dedicated awareness campaign to further educate the public on how to respect and safely share the city's greenspaces with the wild animals that live in Vancouver's parks.
Staff from FLNRORD will continue to monitor to situation in Stanley Park, and Park Rangers will have an increased presence in the park to monitor both human and animal behaviour. Staff will also monitor the use and effectiveness of the newly installed wildlife-proof garbage bins to ensure food attractants – a known source of coyote habituation and aggression – are greatly reduced within the park.
In addition, Park Board staff are in the process of reviewing current by-laws to clarify and update municipal park restrictions regarding feeding wildlife and to seek enforcement abilities within the jurisdiction. Under current provincial regulations, feeding dangerous wildlife (including coyotes) is already prohibited.
Though the immediate threat to the public has been addressed, coyotes will repopulate the park habitat. As such, the Park Board is looking to the public to help keep wildlife wild by changing certain behaviours that are known to have contributed to this highly disturbing and unprecedented situation, to ensure it does not happen again.
If you are approached by a coyote
Face the animal and make yourself big, stand tall, arms stretched, and do not run.
Speak loudly and make noise (but do not scream).
Report feeding of coyotes or aggressive coyote behaviour
Contact the BC Conservation Officer Service RAPP line at 1-877-952-7277.