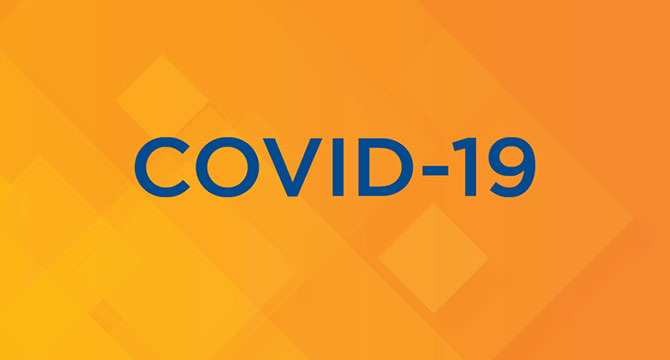 Social Resilience Task Force delivering essential needs for Vancouver residents
Many people experiencing homelessness are more likely to experience health issues and may be at greater risk if exposed to the virus,  therefore this is an essential measure to protect all Vancouver residents, including those who are most vulnerable.
Sadhu Johnston, City Manager
March 26 2020 –
Two emergency response centres are opening in Downtown Vancouver this week to create additional capacity and provide a safer place for those experiencing homelessness.
The centres will be referral-only, staffed 24/7 and have been set up to help reduce the chance of transmission of COVID-19. Vancouver Coastal Health (VCH) will provide ongoing public health guidance and BC Housing has appointed non-profit operators to manage the centres, which are located at Roundhouse and Coal Harbour Community Centres.
Teams supporting essential needs
In addition to the referral centres, the City's Social Resilience Task Force has deployed teams to work on the following areas:
Food security
A Food Security Task Force has been set up ensure there is an adequate supply and distribution of food to individuals who no longer have access to food as a result of COVID-19. Information, resources and guidance are being created for the general public, community organizations, and food sector businesses regarding COVID-19.
Single room occupancy hotels (SROs)
The City is taking steps to ensure the safety of tenants living in single room occupancy hotels (SROs), assessing the situation in private SROs through community-level and direct outreach to owners and the provision of information. The City is working with VCH to enable improved access to hygiene and other supports so tenants can continue to self-isolate and stay safe in their homes and rooms.
Supportive housing needs
The City is also collaborating with BC Housing on a distribution centre – to be coordinated by Atira – to provide protective supplies for supportive housing providers.
Community
A resident network headquarters has been opened by the City to aid in the distribution of peer delivered daily COVID-19 updates and information – on subjects including hygiene, health, and physical distancing - throughout the neighbourhood. Information is distributed seven days a week to the community.
The City has worked with volunteers to coordinate outreach to Chinese-speaking seniors at four social housing buildings to determine needs such as cleaning and assistance with groceries; and community groups are doing daily check-ins with seniors in area buildings.
The City is also working with Vancouver Foundation's Community Funder table to distribute emergency funds to organizations supporting COVID-19 redeployment efforts.
The City is grateful for the work of frontline service providers, emergency responders, and other essential community service providers, including peers, who have partnered with us to try and ensure everyone has access to essential services, supplies, and information they need to stay safe.
Prevent the spread of COVID-19
All City of Vancouver facilities and service delivery information can be found on our web site at vancouver.ca/covid19.
To prevent the spread of COVID-19 people should:
Stay home
Wash hands frequently and avoid touching their face
Maintain a two-metre distance between themselves and others
We appreciate there is a lot of information circulating at this time, and not all of it is coming from verified sources. All updates from the City of Vancouver will be noted within our news releases, on our website, and our verified social feeds. Residents are encouraged to follow @CityofVancouver on Twitter to receive the latest updates on COVID-19 response.
he City of Vancouver continues to work with public health officials and multiple partners on the COVID-19 response.
Quotes
Mayor Kennedy Stewart
"Protecting Vancouver's most vulnerable neighbours is our number one priority and we've been working around the clock to keep people safe," said Mayor Kennedy Stewart. "By deploying community centres, securing hotel space, increasing cleaning, and getting ready to implement safe supply, we're doing everything we can to support those in most need."
City Manager Sadhu Johnston
"We understand this is an unprecedented use of our community centres, but deploying them in this way is critical to try to prevent the spread of the virus and mitigate the demand on our health care system," said Sadhu Johnston, City Manager. "Many people experiencing homelessness are more likely to experience health issues and may be at greater risk if exposed to the virus, therefore this is an essential measure to protect all Vancouver residents, including those who are most vulnerable."