How we plan liveable and sustainable neighbourhoods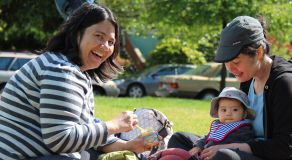 Community plans are important road maps that provide clear but flexible frameworks to guide positive change and development in neighbourhoods over a period of approximately 20-30 years.
Each plan considers long-range and shorter-term goals, and work within broader objectives established for the entire city and at regional and provincial levels.
A community plan also recognizes the parts of the community valued by its citizens, and addresses the specific issues and initiatives of each area.
Community plans are policy documents that provide guidance and direction on a variety of topics, from land use and urban design, to housing, trasportation, and community facilities.
Related projects