International and consular relationships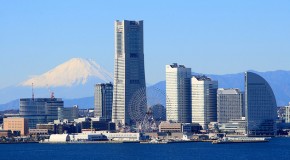 International relationships (sister cities)
The City of Vancouver has five sister-city relationships with:
Odesa, Ukraine
Yokohama, Japan
Edinburgh, Scotland
Guangzhou, China
Los Angeles, United States
Vancouver's sister city relationships are supported by active community groups and City staff, who work together to share information, promote educational exchange, and enhance economic development.
Our External Relations and Protocol department is the principal point of contact for our five sister cities, for local community groups who support sister city activities, and for cities wishing to enter into international partnerships.
The City takes these partnerships seriously, as we believe it is important to maximize the benefits to the participating cities.
Currently, we are not entering into any new international partnerships.
Consular relations
The External Relations and Protocol office is the principal point of contact for members of the Consular Corps of British Columbia wishing to engage with the City.
Consulates in the city of Vancouver can contact Lesley Matthews, Chief, External Relations and Protocol at 604.829.2039 or lesley.matthews@vancouver.ca.
Visit City Hall
Walk the Vancouver City Hall grounds and third floor to view photographs, gifts, and artwork that represent our sister cities. Discover the 1930s-era architecture and design of Vancouver City Hall.