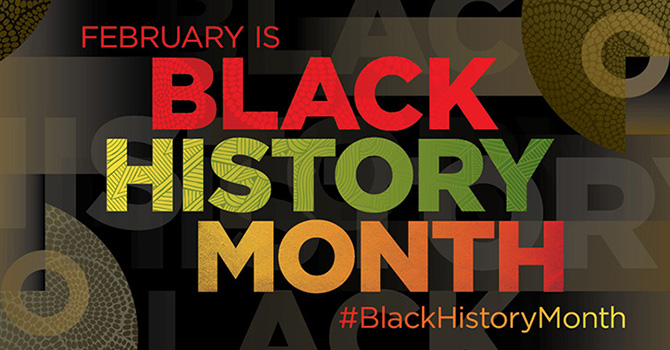 Vancouver marks Black History Month with community-led celebration of key voices
February 1 2021 –
Today, we are launching an interactive photomap, curated by BlackArt Gastown and hosted on vancouver.ca, to mark Black History Month. We engaged BlackArt Gastown to create and curate this web-based project since the traditional Black History Month gathering at City Hall was not feasible due to COVID-19.
The interactive photomap, Give Them Their Flowers, centres the experiences, hopes, and wishes of 10 Black residents who have made impactful contributions to life in Vancouver.
"Black History Month provides us with the opportunity to celebrate and learn about the very many achievements and contributions of Vancouver's Black and African diasporic communities, even while enduring a history of inequity, oppression, and erasure," said Mayor Kennedy Stewart.
"I encourage everyone in Vancouver to take a look at the map and find out more about the exceptional contributions these community members have made to this city and the lives of their fellow residents. I would also like to thank BlackArt Gastown for creating this map and for their ongoing work to shine a light on some of the very many historic and ongoing achievements of Vancouver's Black communities."
"This February will mark the 25th anniversary of the acknowledgement of Black History Month across Canada. It is an honour to lend artistic expression and voice to celebrating the contributions of Black Vancouver residents. Though we will never be able to shine a light on all the stories of Black excellence and resilience, we can as a city move towards a more supportive and equitable community," said Nya Lewis, Founder and Director of BlackArt Gastown.
"It was especially exciting to be able to share what the honourees' hopes and wishes are for Black futures. We owe a debt of gratitude to these honourees and so many more that often go unnamed for their relentless commitment to Black joy, well-being, and liberation."
The City understands that honouring, uplifting, and respecting Vancouver's Black and African diasporic residents is a continuous priority that must go beyond Black History Month.
With this in mind, the City will be reaching out to Black and African diasporic community members and organizations to evaluate and respond to the recommendations and calls outlined by the community that are within the mandate of City Administration.
Recent steps the City has taken to start this work to include:
Hiring a Senior Social Planner – Anti-Racism and Cultural Redress to lead the work on anti-racism and cultural redress
Recruiting a Black and African Diaspora Communities Anti-Racism and Cultural Redress Planner (in-progress)
Implementing a number of internal equity initiatives to support Indigenous, Black, and other racialized City staff. Initiatives include:

Formation and support for affinity groups
Opening safe reporting channels for incidents of racism
Culturally appropriate mental health supports
Explicit naming of equity competencies in the City's leadership competencies
Quarterly town hall events for all staff on these issues

Working with UBC School of Community and Regional Planning (SCARP) students to review a range of engagements and identify assets and resources to align with Black community member's visions for future
Reviewing and assessing granting processes and practices with an equity perspective
Providing $110,000 in grants to support Black and African Diaspora community initiatives
Continuing discussions with Hogan's Alley Society on the establishment of a memorandum of agreement for the Hogan's Alley block as per the NEFC Plan
As an institution, we are continuing to unlearn how anti-Black racism shapes its processes, investments, and choices. For regular updates about our anti-racism work, visit vancouver.ca/anti-racism.