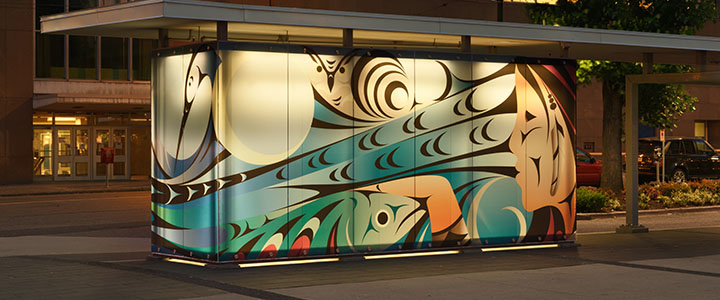 Arts and culture
Go out and explore arts and culture in Vancouver.
Our city is alive with creativity. We have amazing: music, dance, new media, theatre, festivals, film, design, exhibitions, galleries, museums, and special events.
With arts and culture being of such importance to our city's livability, we have developed our Culture Plan with the core vision to:
Develop, enliven, enhance, and promote arts, culture, and cultural diversity in Vancouver

Benefit you, the creative community, cultural entrepreneurs, the business sector, and visitors
We are developing a new Creative City Strategy that will:
Include previously under-represented voices and constituencies
Build partnerships across communities and sectors
Develop strategies that place arts and culture at the forefront
What's happening
Making Space for Arts and Culture: Cultural Infrastructure Plan
Making Space for Arts and Culture lays out our long term vision to optimize City policies and tools to secure, enhance, and develop vibrant, affordable, and accessible arts and cultural spaces. (11 MB)
Vancouver Music Strategy (interim report)
The $400,000 in approved one-time funding will support grants to Vancouver-based, music-focused projects in partnership with other agencies and funders, as well as a temporary full-time staff resource focused on the music community and completing final report recommendations.
View the report (9 MB)
City support for free outdoor public events
We have approved four recommendations to support a wide variety of small to large-scale outdoor events that reflect Vancouver's diverse populations and contribute to the city's vibrancy and quality of life.
View the report (45 KB)
Park Board Arts Policy
The Vancouver Board of Parks and Recreation confirms its mandate in the arts and recognizes the arts as an essential element in a vital, creative, and balanced city.
Find artist opportunities
Find opportunities for local artists including calls for public art, available studio space, and more.
Tweets by @VanCultureBC
Get arts and culture news